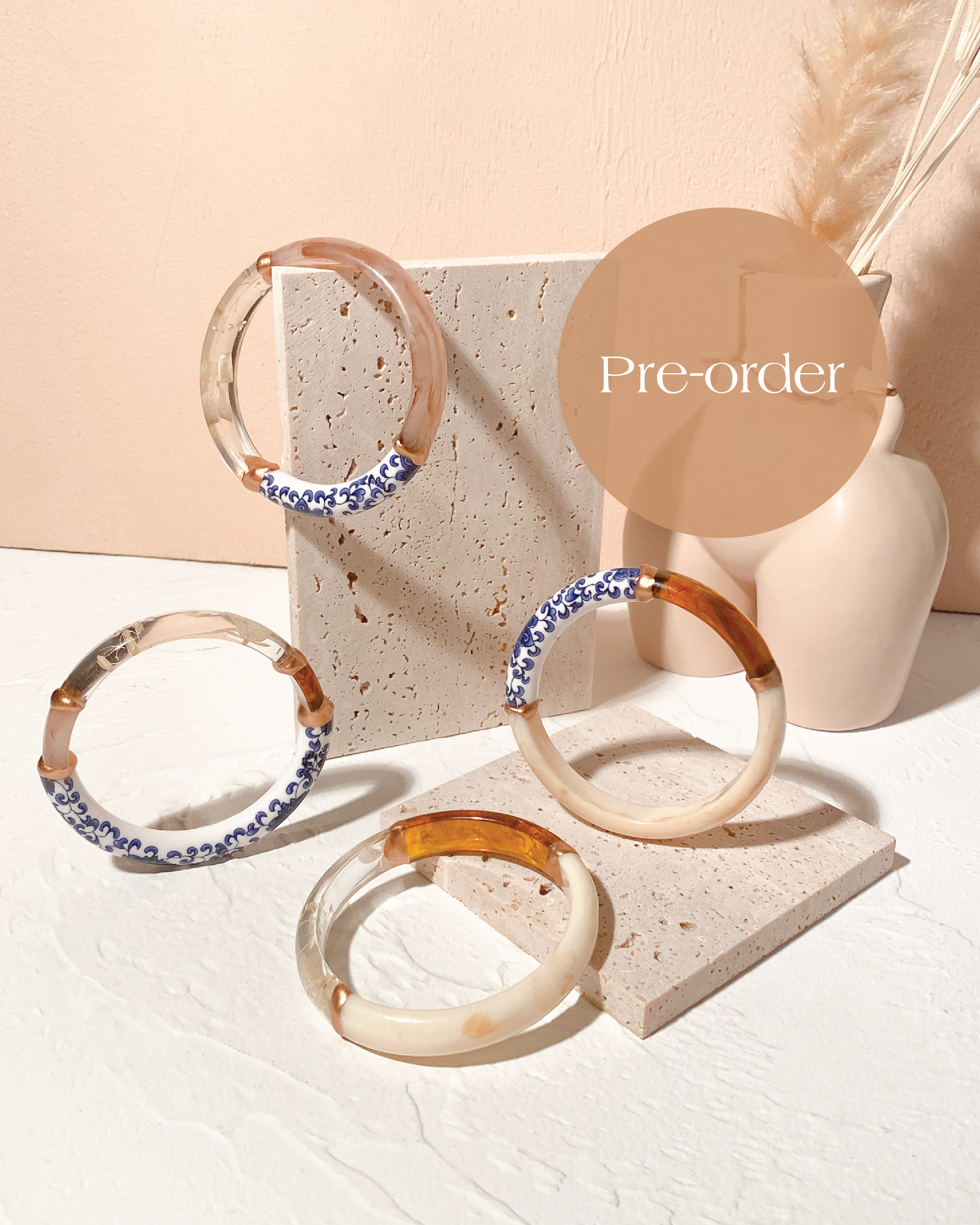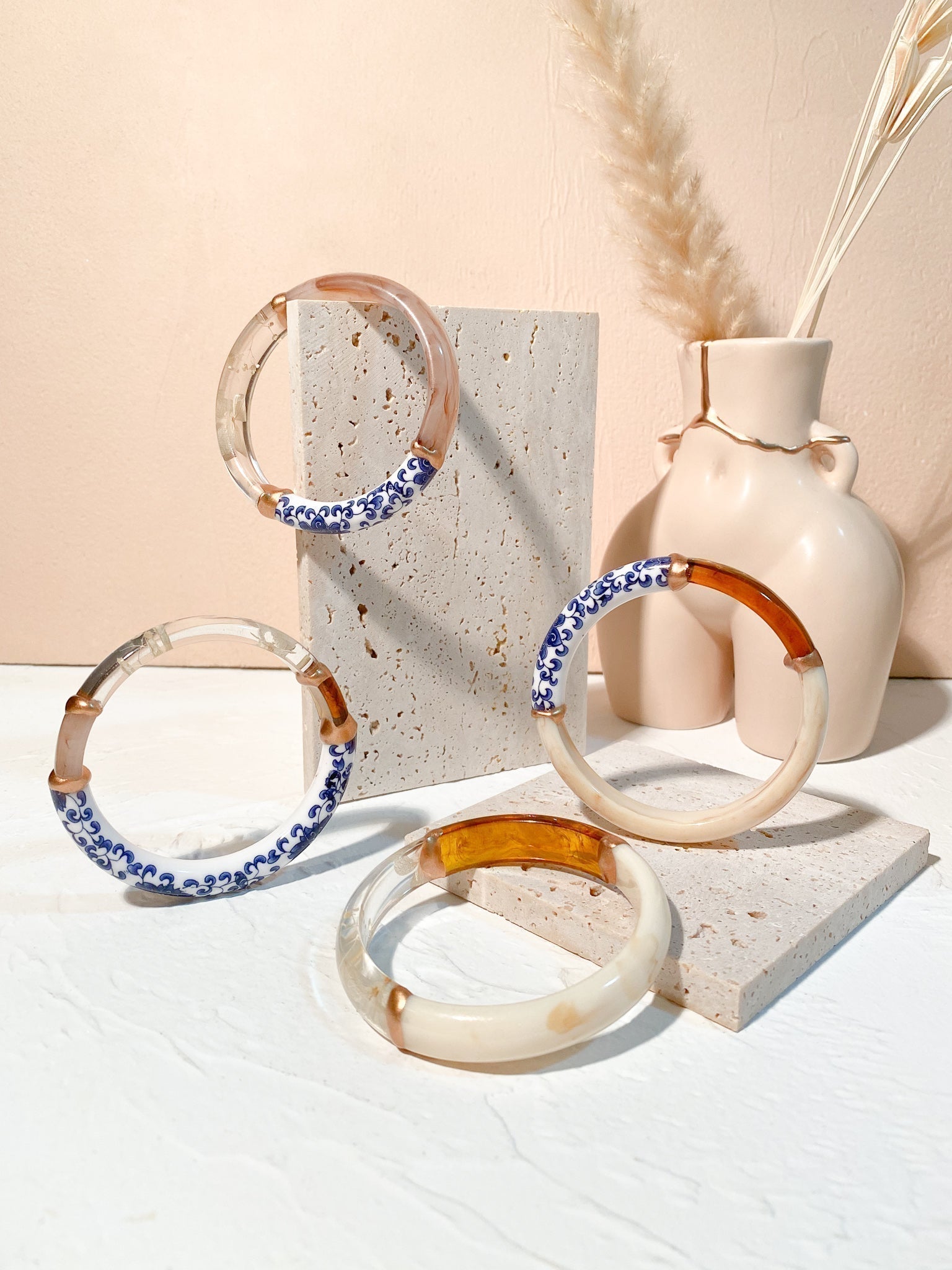 Kintsugi Bangle (Pre-order)
Beautifully broken, meticulously mended.
Been eyeing our Kintsugi Bangles and want to snag one?
Pre-order our Kintsugi Bangles if you are comfortable with the designs being dispatched at random. *Every bangle will consist of a portion of broken Blue & White porcelain as part of the design ;)
Wish to pick and choose from available designs? Purchase our Stay Gold VIP Pass  and you will have exclusive VIP access to our web-store 2 hours before our next Kintsugi Bangle restock.
*Limited slots available as slots are calculated from the existing stock of defective materials we have on hand
*Pre-order waiting time: 3 - 5 weeks from date of purchase
Material
Porcelain x Resin
Size
Fits 15cm to 16cm wrists
Inner circumference: 18cm
*The design and tone of the Blue & White porcelain will differ from pieces to pieces as they are made from broken / defective bangles
*As these are manually mended, please do not put too much pressure when handling
*Stay Gold VIP Pass and pre-order slots are calculated from the existing stock of defective materials we have on hand
Generic Care
⋒ Avoid contact with water, alcohol or other chemicals
⋒ Do not scrape or apply direct heat to the gold glaze
⋒ A detailed Kintsugi Care Card will be provided with your order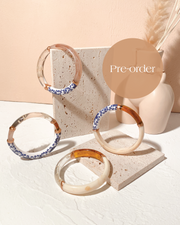 Kintsugi Bangle (Pre-order)