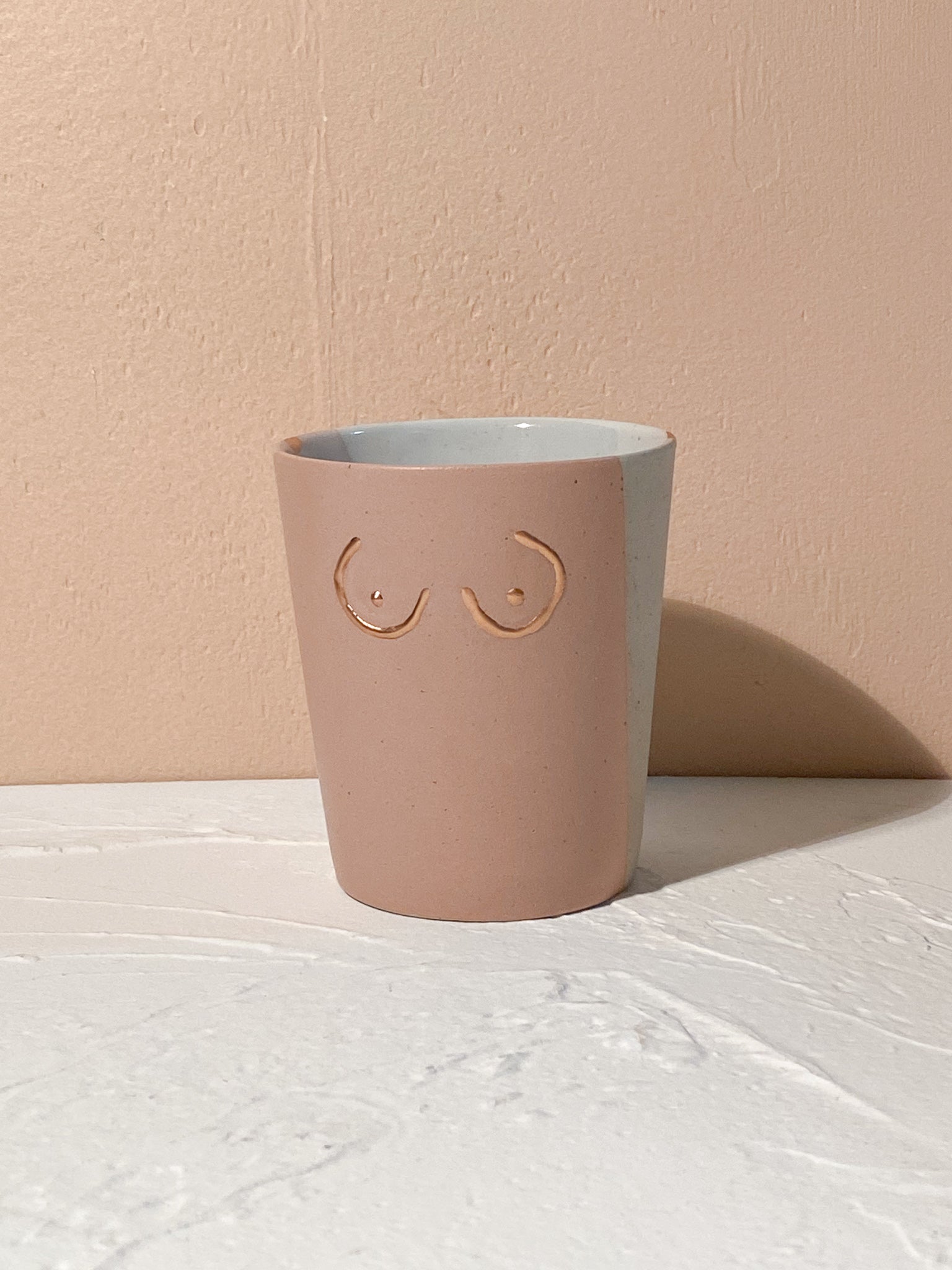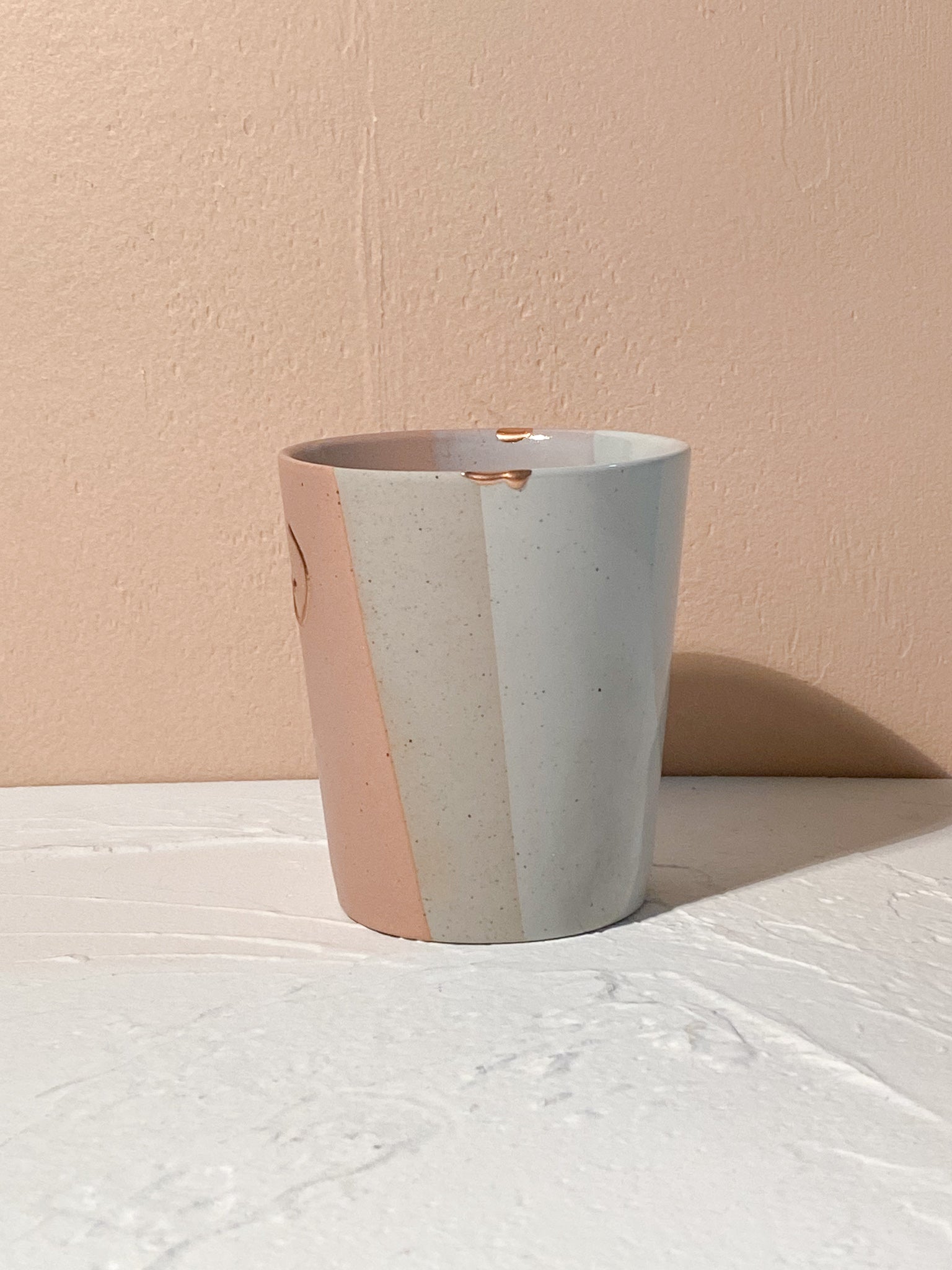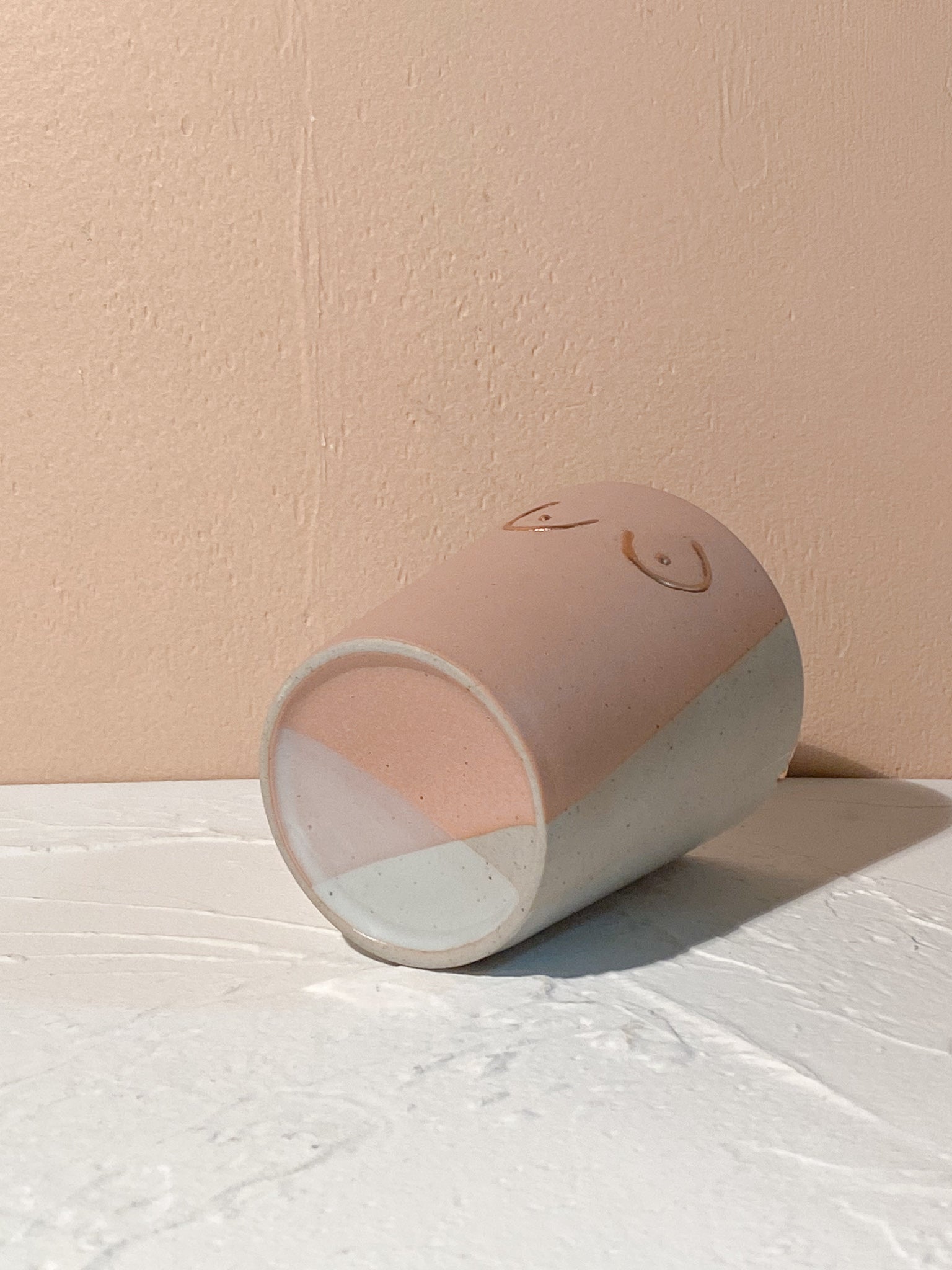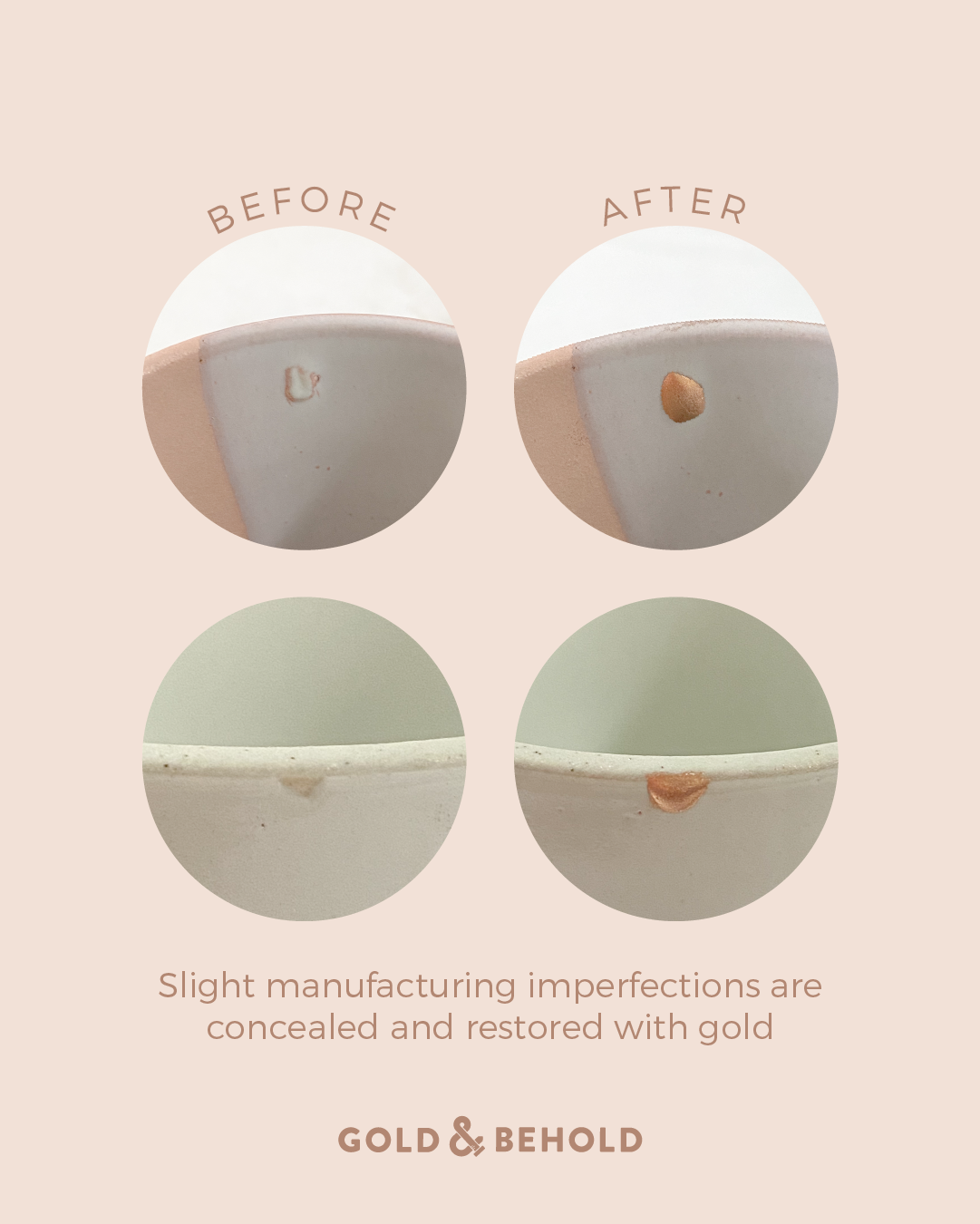 B*obie Cup in Blush Babe #2 (Food Safe)
These Modern Kintsugi B*obie Cups are upcycled from slightly flawed / overstock pieces from a manufacturer who hand makes wares for a Michelin restaurant in Stockholm, Sweden.
I absolutely love this cup design as it's a combination of 4 colours! A total beauty!
These drinking glasses are food safe – please read the care instructions below carefully.
Like every one of us, each b*ob illustration is unique –– we hand-painted them in different shapes and sizes. But, most importantly, the mastectomy scars are painted with gold. Read more about the collection here.
The Breast Cancer Foundation relies on donations, sponsors and fundraising activities to run various programmes and services. We are pledging 15% of our proceeds to BCF.

Size
9cm x 8cm
Care

⋒ If you wish to preserve the gold glaze in top condition, we recommend you to keep it as a display piece / holder instead of using it as a drinking cup

If you intend to use it as a drinking cup (only for items labelled Food Safe), do note:
⋒ Please wash before use
⋒ Dark substances like coffee and tea can potentially stain the gold glaze
⋒ Prolonged usage and direct contact with water or other substances will affect the appearance of the gold glaze overtime (dullness, discolouration etc)
⋒ To be safe, keep the temperature of your liquid between 30°C (room temperature) to 60°C max
⋒ If the gold glaze is on the rim, drink from the area without the gold glaze
⋒ Wipe the gold glaze dry immediately after washing
⋒ Do not wipe gold glaze with alcohol or other chemicals
⋒ Please do not microwave, bake or put the pieces in the dishwasher
⋒ Do not attempt to scrape or apply direct heat to the gold glaze
⋒ Gold & Behold is not liable for any damages caused by unintended usage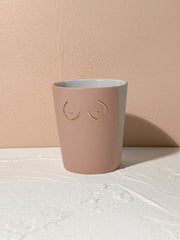 B*obie Cup in Blush Babe #2 (Food Safe)