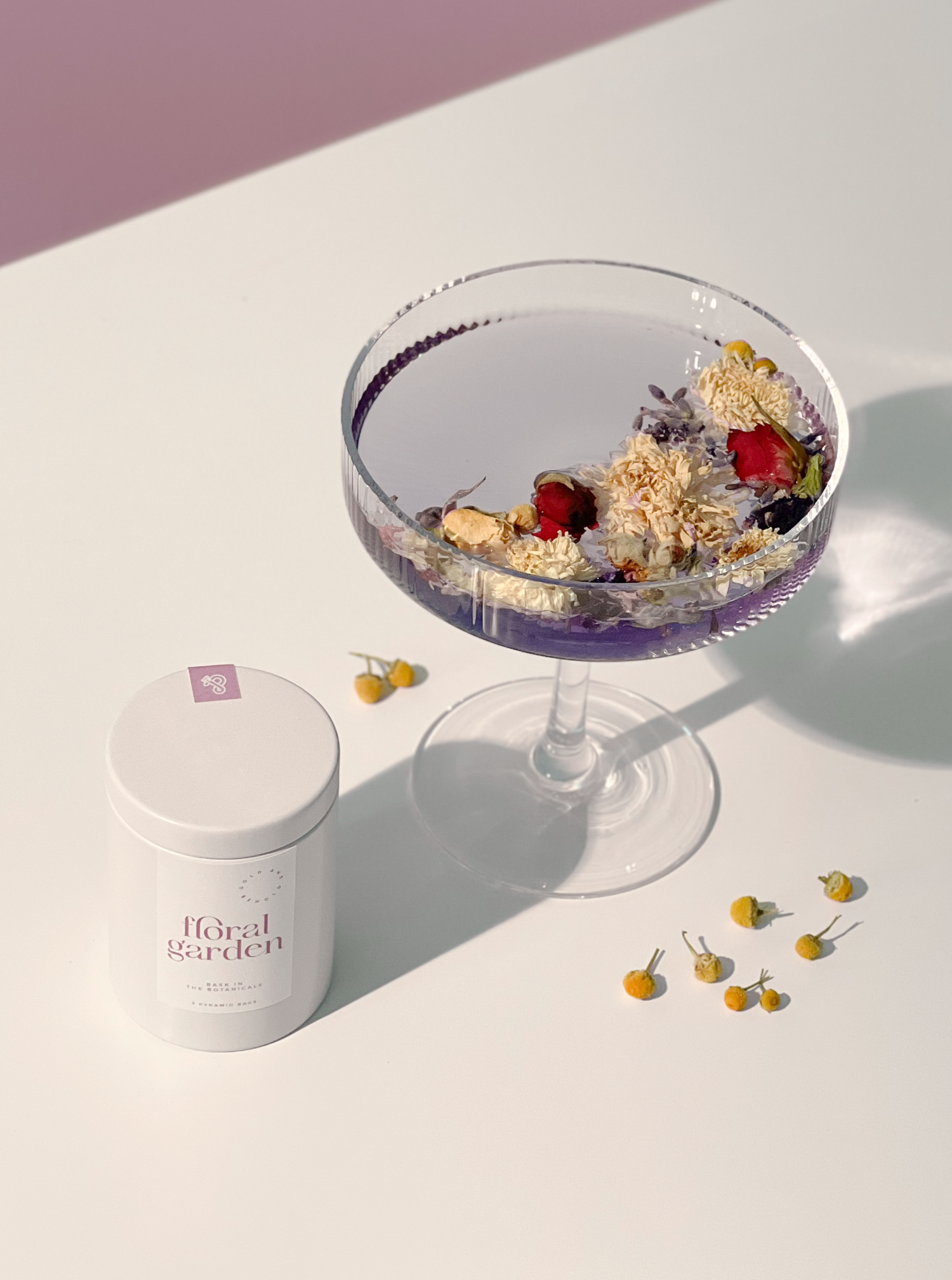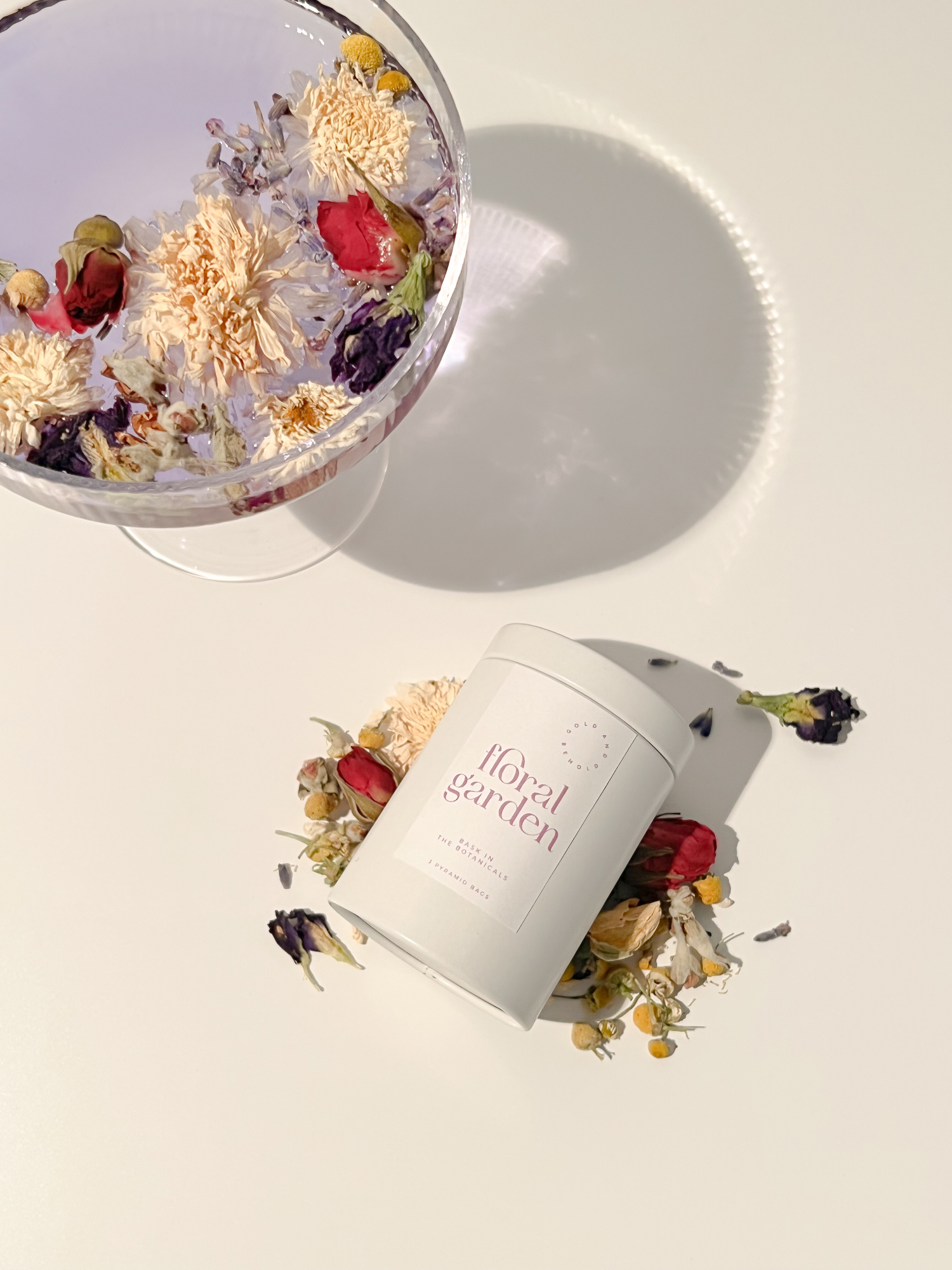 Floral Garden Tea (3 Pyramid Bags)
Bask with the botanicals.

Created with 7 different types of flowers, this blend is packed with floral goodness. Chamomile and Lavender aid in improving sleep, while Apple Flower, Chrysanthemum and Rose provide greater depth of flavour.
Butterfly Pea gives this tea its vibrant blue hue.
This blend contains no caffeine, making it great for your wind down from the day's hustle and bustle.

Notes
Floral

Ingredients
Chamomile, Lavender, Apple Flower, Butterfly Pea, Chrysanthemum, Yellow Rose Bud, Pink Rose Bud

Brewing
Steep 4-5 mins at 100°C

Canister Size
5cm x 6.5cm

Each canister contains 3 x 3g pyramid bags.

Specially blended and packaged with love in our studio. As our teas are packed to order to ensure freshness, waiting time is 2 weeks.
*Styling for illustration purposes only, ingredients are packed in a pyramid tea bag.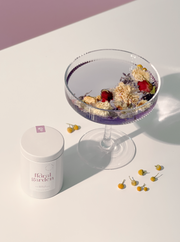 Floral Garden Tea (3 Pyramid Bags)