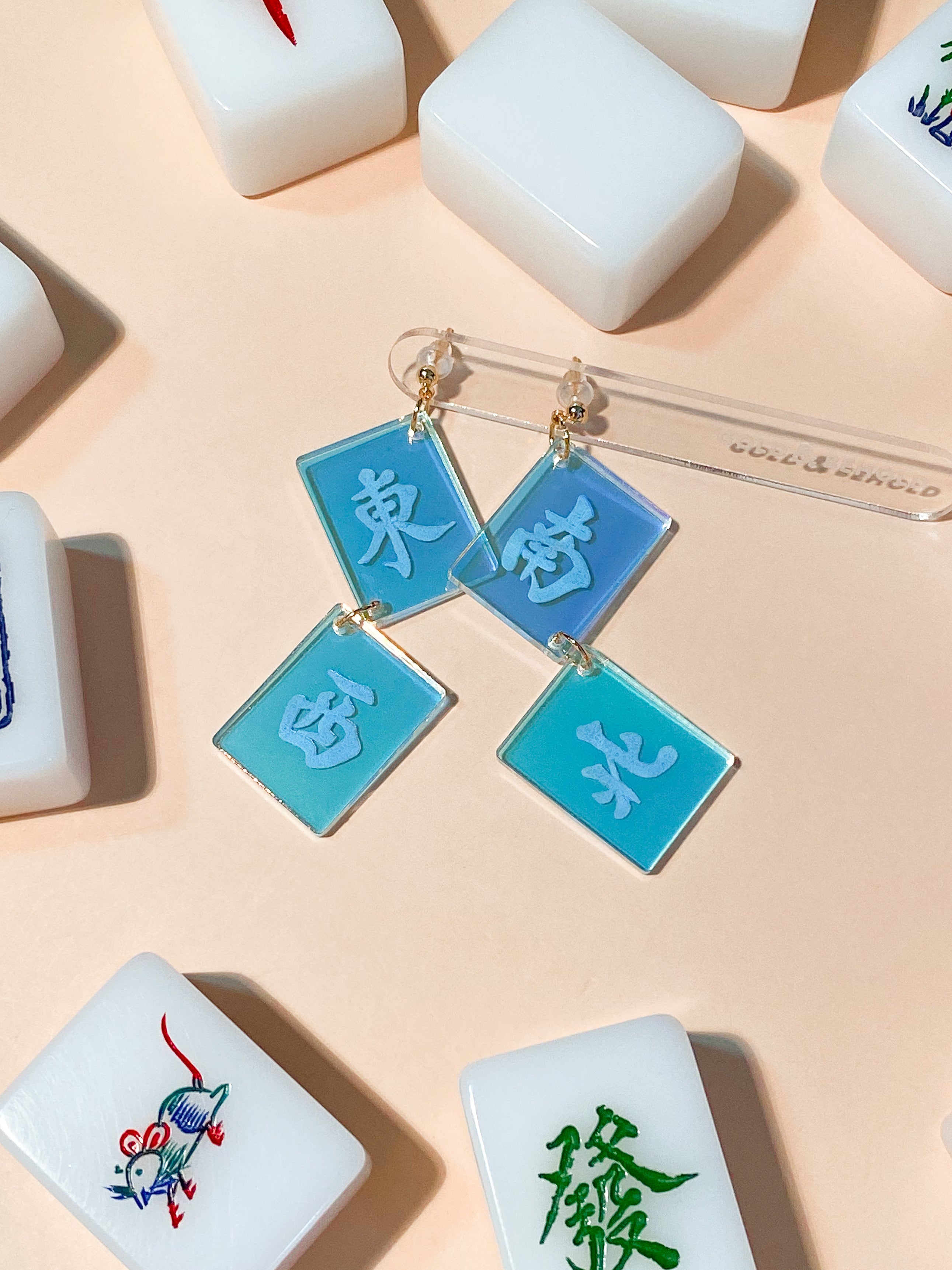 Iridescent Mahjong Earrings –– Wind
These mahjong illustrations are illustrated based on the set of mahjong tiles that I've played with since 7 years old.
The illustrations are then engraved on iridescent acrylic and filled in with a pop of colour.

Definitely a signature piece that turns head and brings you HUAT!
*Order before 9 Feb 2021, 2359 to receive it by 12 Feb 2021 (Delivery dates are estimates only due to CNY period)
Nickel-free stud, acrylic
Dimensions
Material
Nickel-free stud, acrylic
Iridescent Mahjong Earrings –– Wind