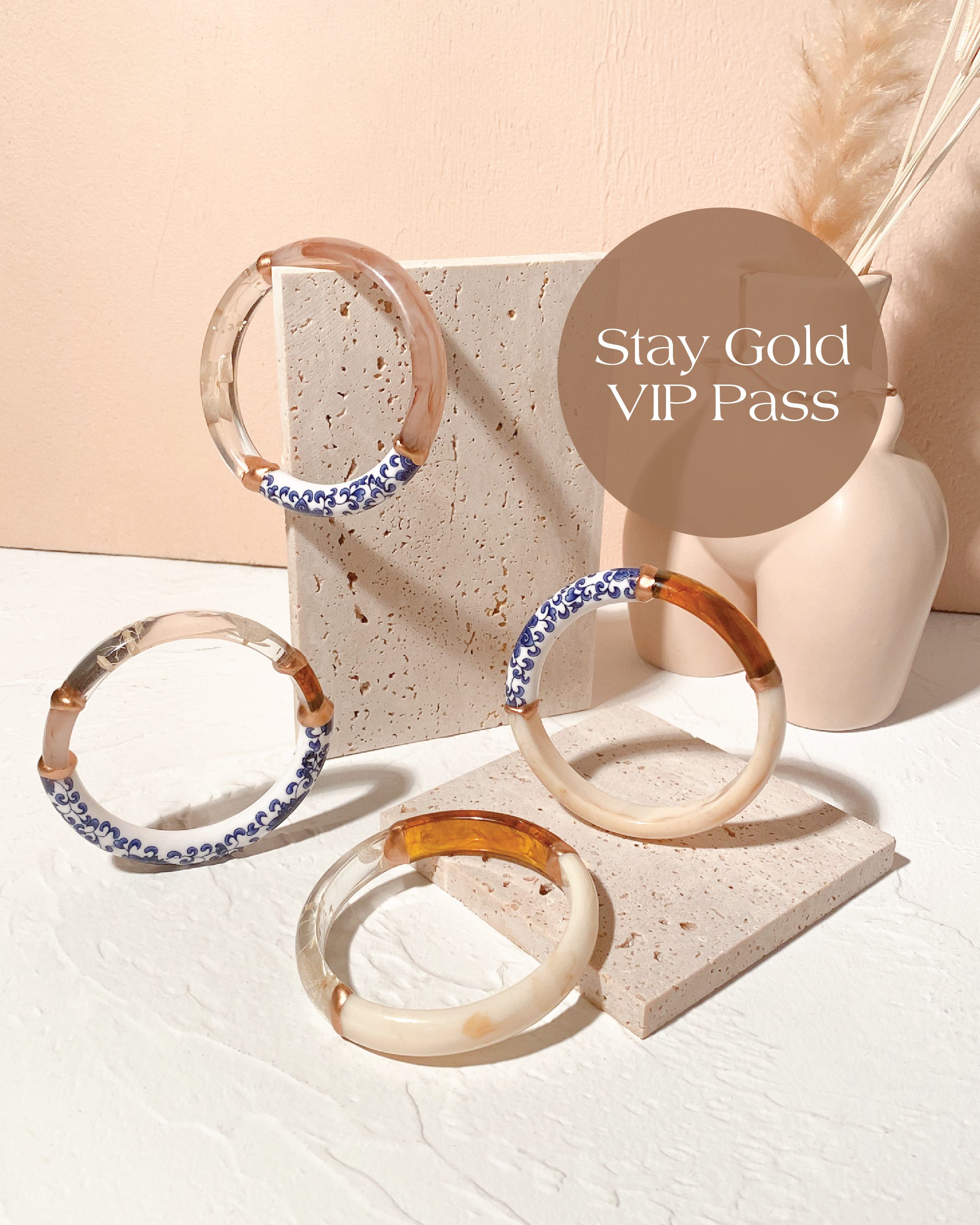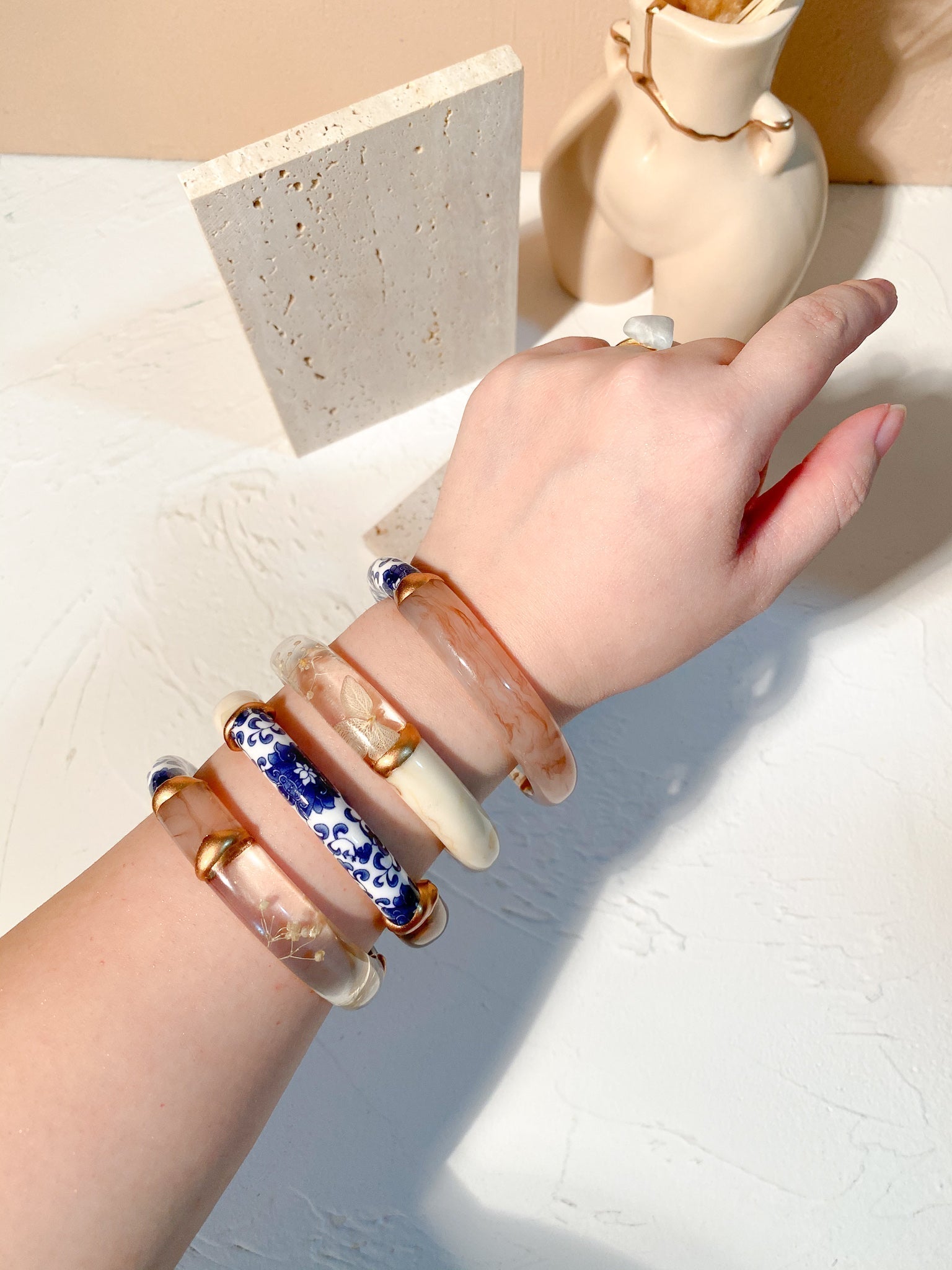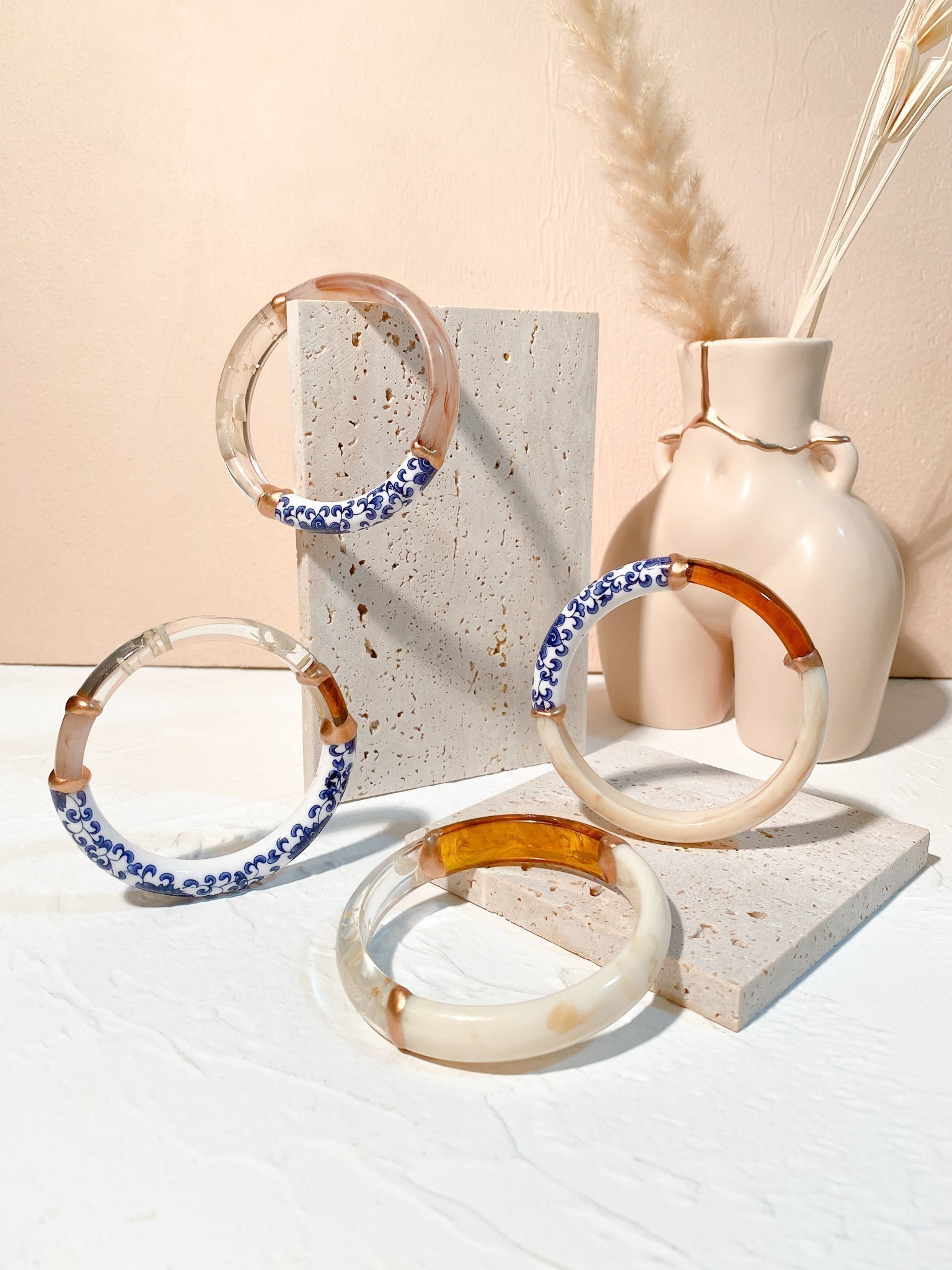 Kintsugi Bangle (Stay Gold VIP Pass)
Beautifully broken, meticulously mended.
Been eyeing our Kintsugi Bangles and want to snag one?
Purchase our Stay Gold VIP Pass and you will have exclusive VIP access to our web-store 2 hours before our next Kintsugi Bangle restock.
You will get to pick and choose from the available designs during the VIP launch.
Do note that 1 x Stay Gold VIP Pass applies to 1 x Kintsugi Bangle only.
E.g. 3 x Stay Gold VIP Pass will entitle you to 3 x Kintsugi Bangles
To be fair to the rest of the customers, we will void your order if you fail to abide by this term. We seek your understanding on this.
*Limited slots available as slots are calculated from the existing stock of defective materials we have on hand
We will ensure that there are enough designs for you to choose from. E.g. If 10 Stay Gold VIP Passes are taken up, we will be launching 15 Kintsugi Bangles to provide more design options.
You will be contacted via email when the launch details are finalised around mid October.
If you are comfortable with random dispatch of designs and wish to pre-order our Kintsugi Bangles, click here.
Material
Porcelain x Resin
Size
Fits 15cm to 16cm wrists
Inner circumference: 18cm
*The design and tone of the Blue & White porcelain will differ from pieces to pieces as they are made from broken / defective bangles
*As these are manually mended, please do not put too much pressure when handling
*Stay Gold VIP Pass and pre-order slots are calculated from the existing stock of defective materials we have on hand
Generic Care
⋒ Avoid contact with water, alcohol or other chemicals
⋒ Do not scrape or apply direct heat to the gold glaze
⋒ A detailed Kintsugi Care Card will be provided with your order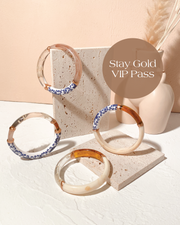 Kintsugi Bangle (Stay Gold VIP Pass)