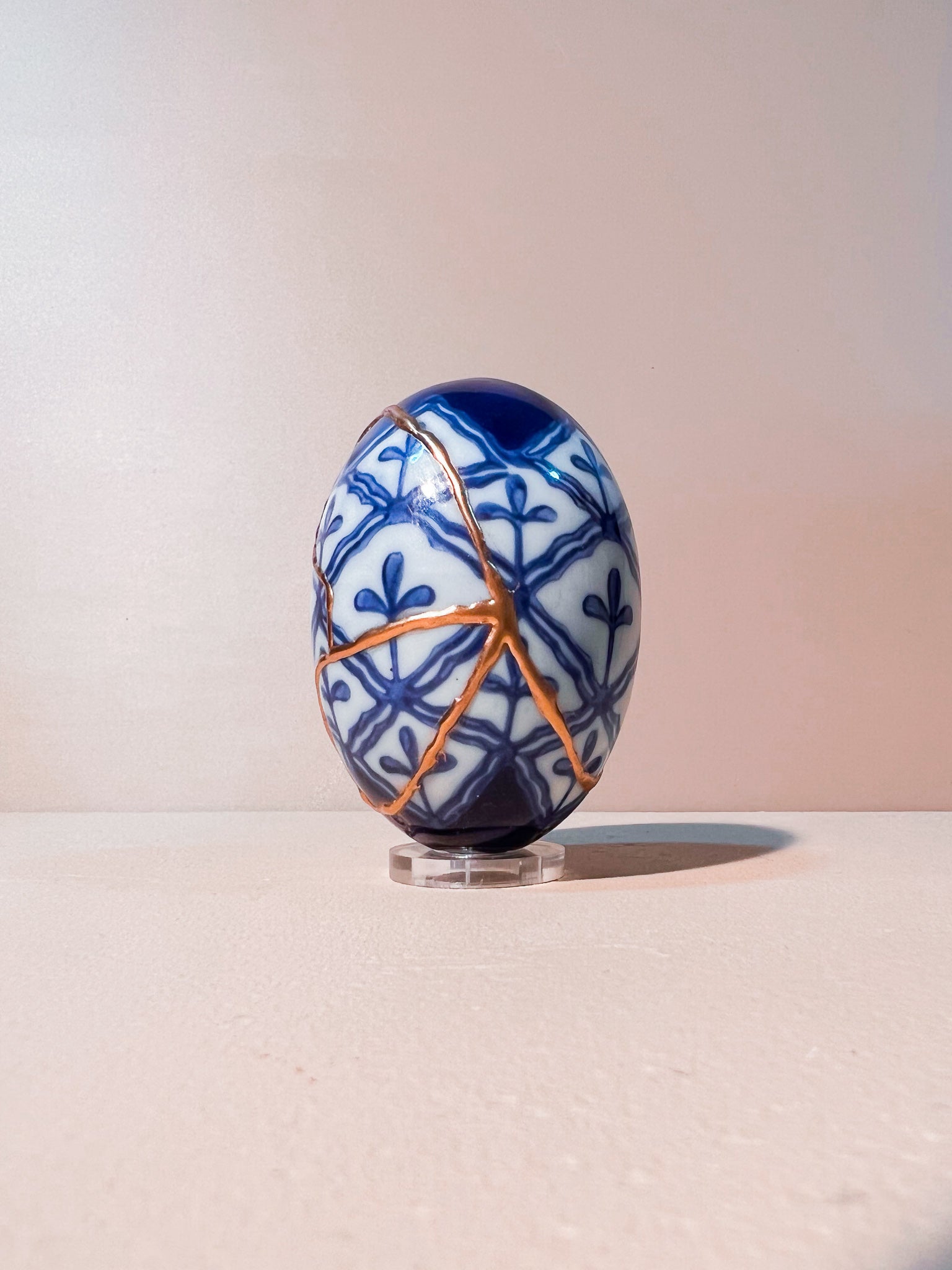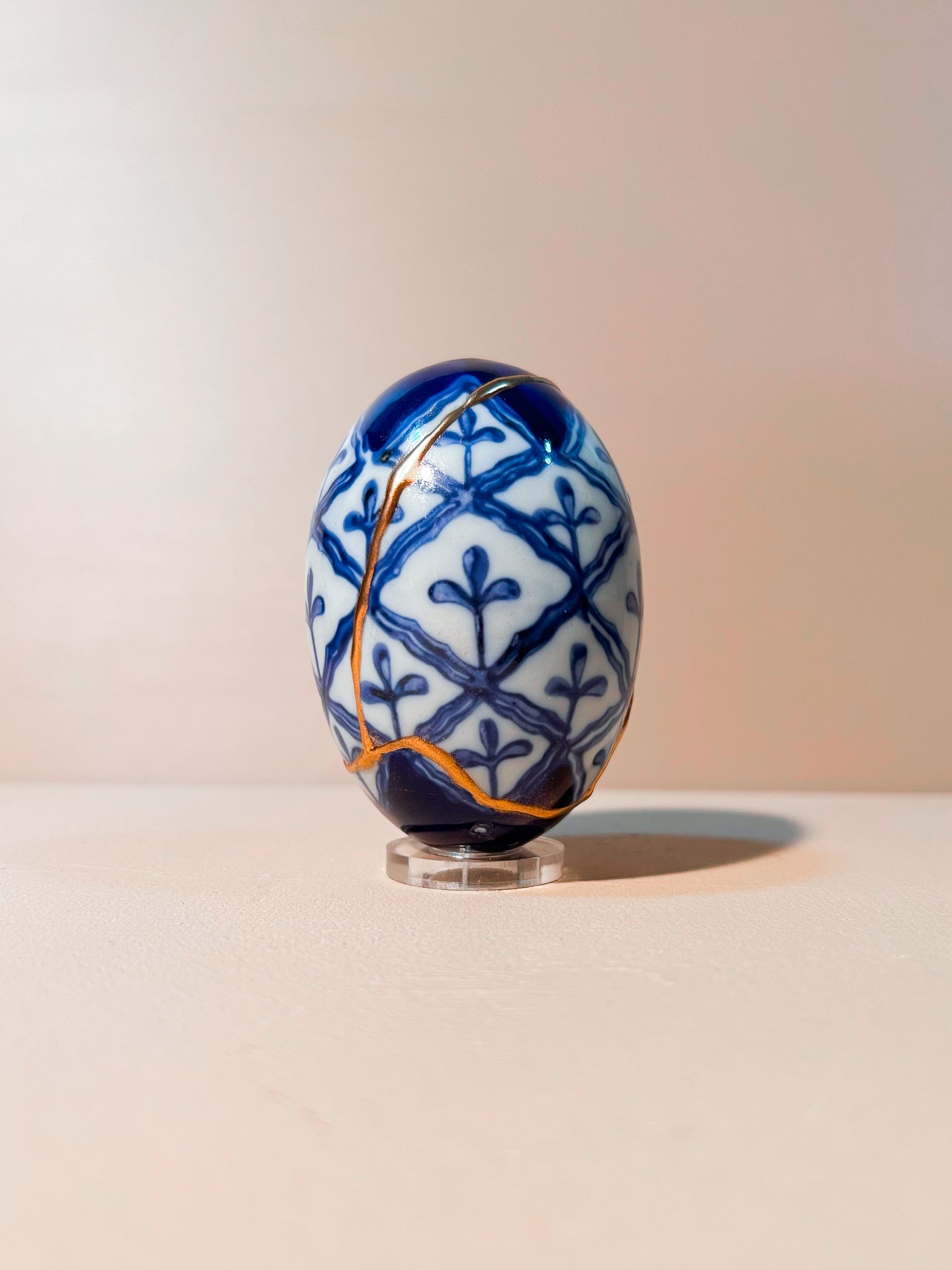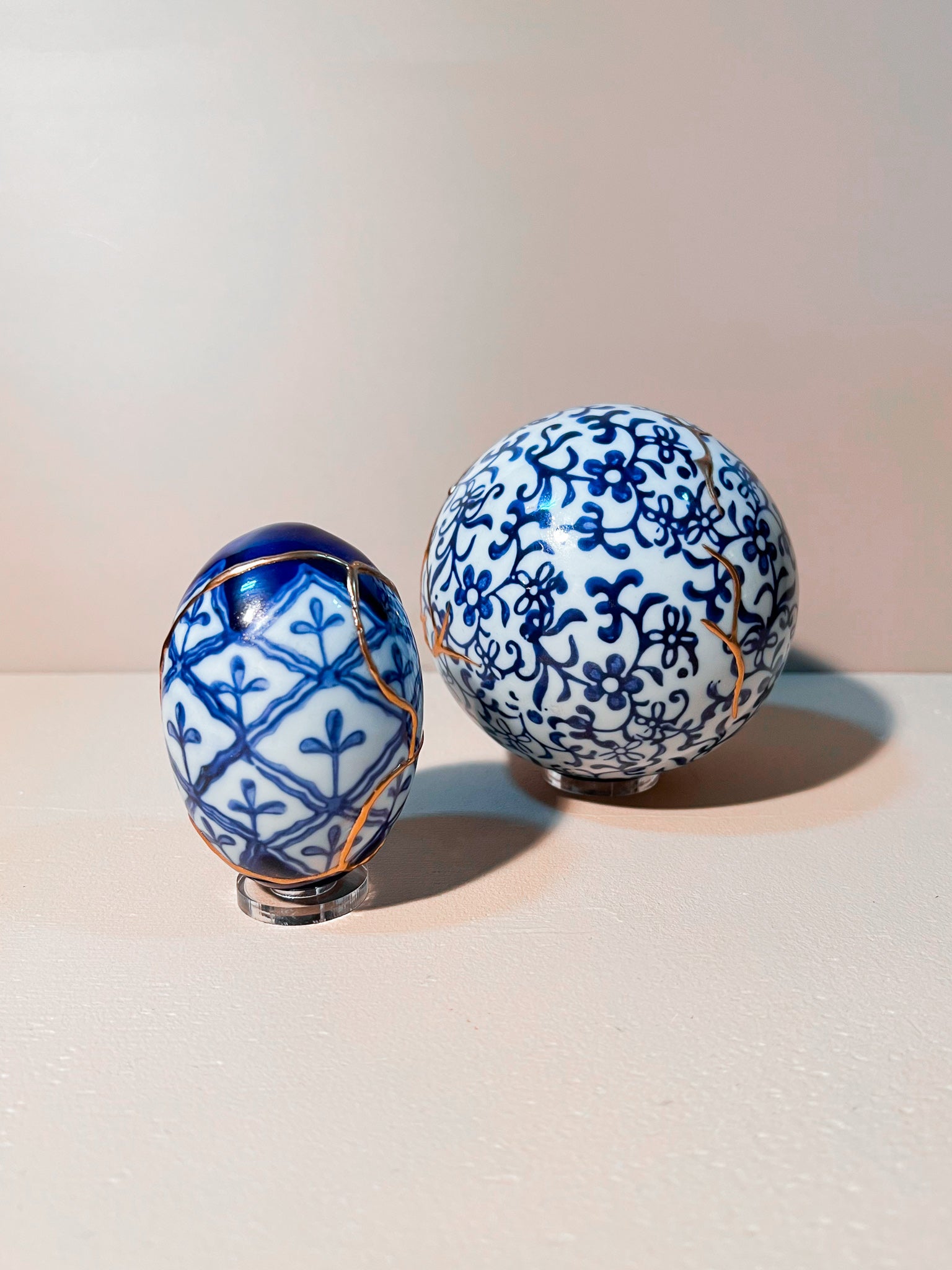 Kintsugi Blue & White Porcelain Egg
Kintsugi Blue & White Porcelain Egg repaired with gold using Modern Kintsugi methods. 
*Comes with acrylic stand 
*Do note that the bottom of the piece have small holes due to the manufacturing process
Size:
8cm x 6cm 
All the pieces are mended from our past curated goods that didn't pass our QC, broken and flawed pieces and so on. Some curated goods / flawed pieces are broken and then refined using the Kintsugi method to breathe a new lease of life into them.
Our pieces can be used as accessories, trinket dishes, brush / pen holders or decorative art. Due to the adhesive solution and pigments used, these restored pieces are not food safe. Please do not microwave, bake or put the pieces in the dishwasher.

⋒ Keep dry, do not wipe gold glaze with alcohol or other chemicals
Care

⋒ Keep dry, do not wipe gold glaze with alcohol or other chemicals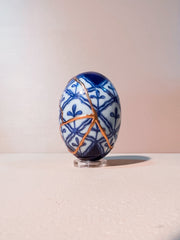 Kintsugi Blue & White Porcelain Egg