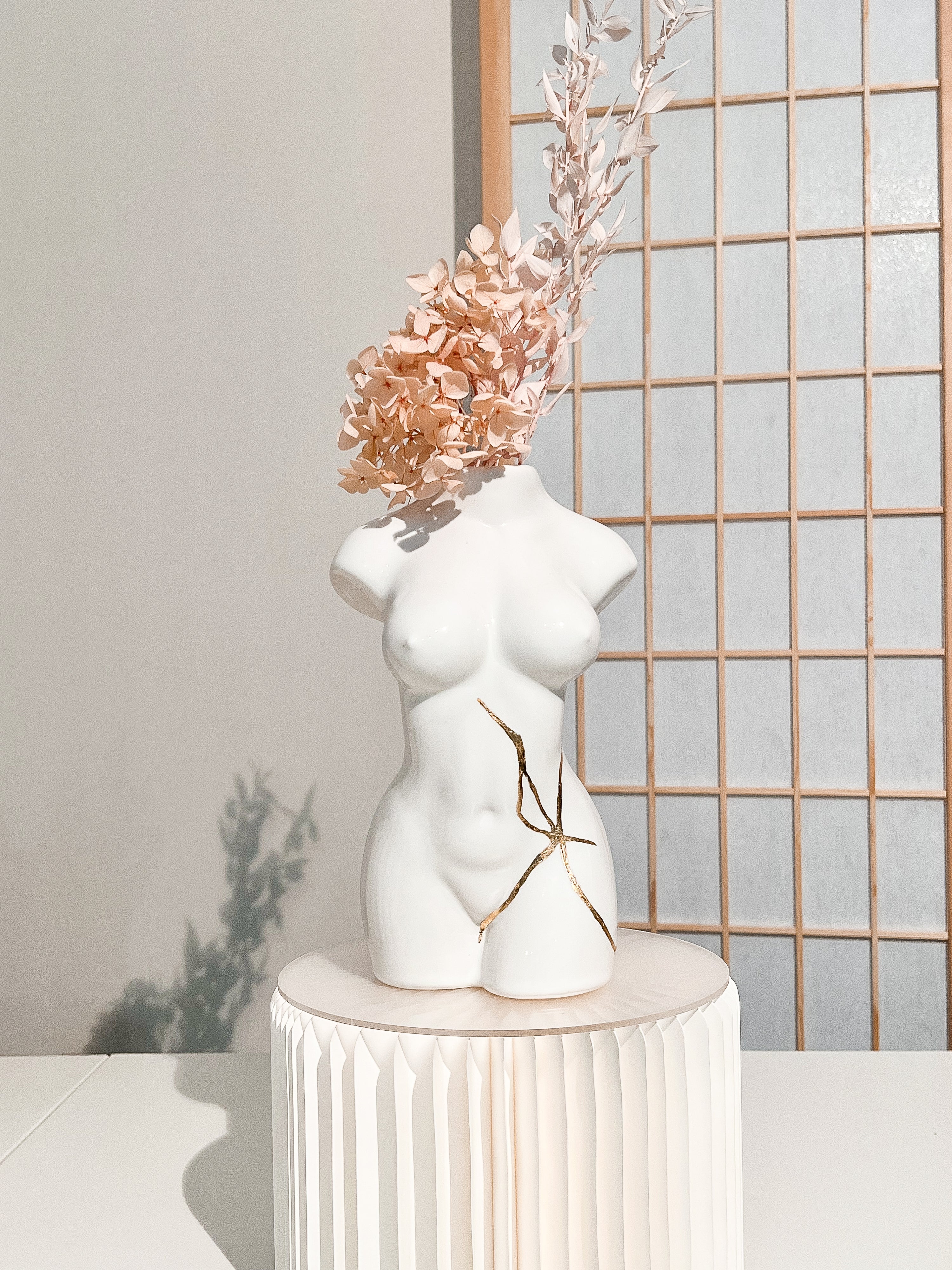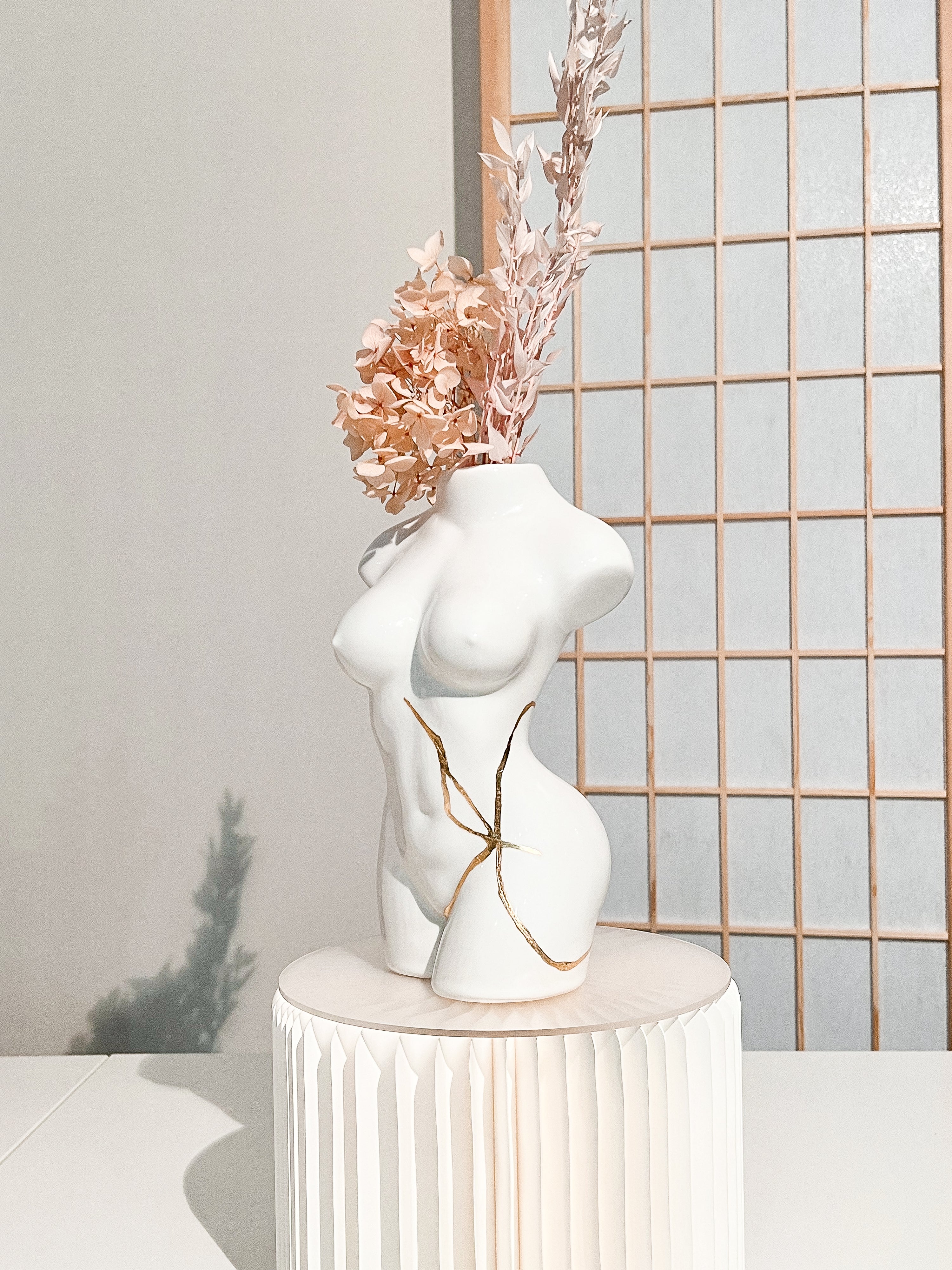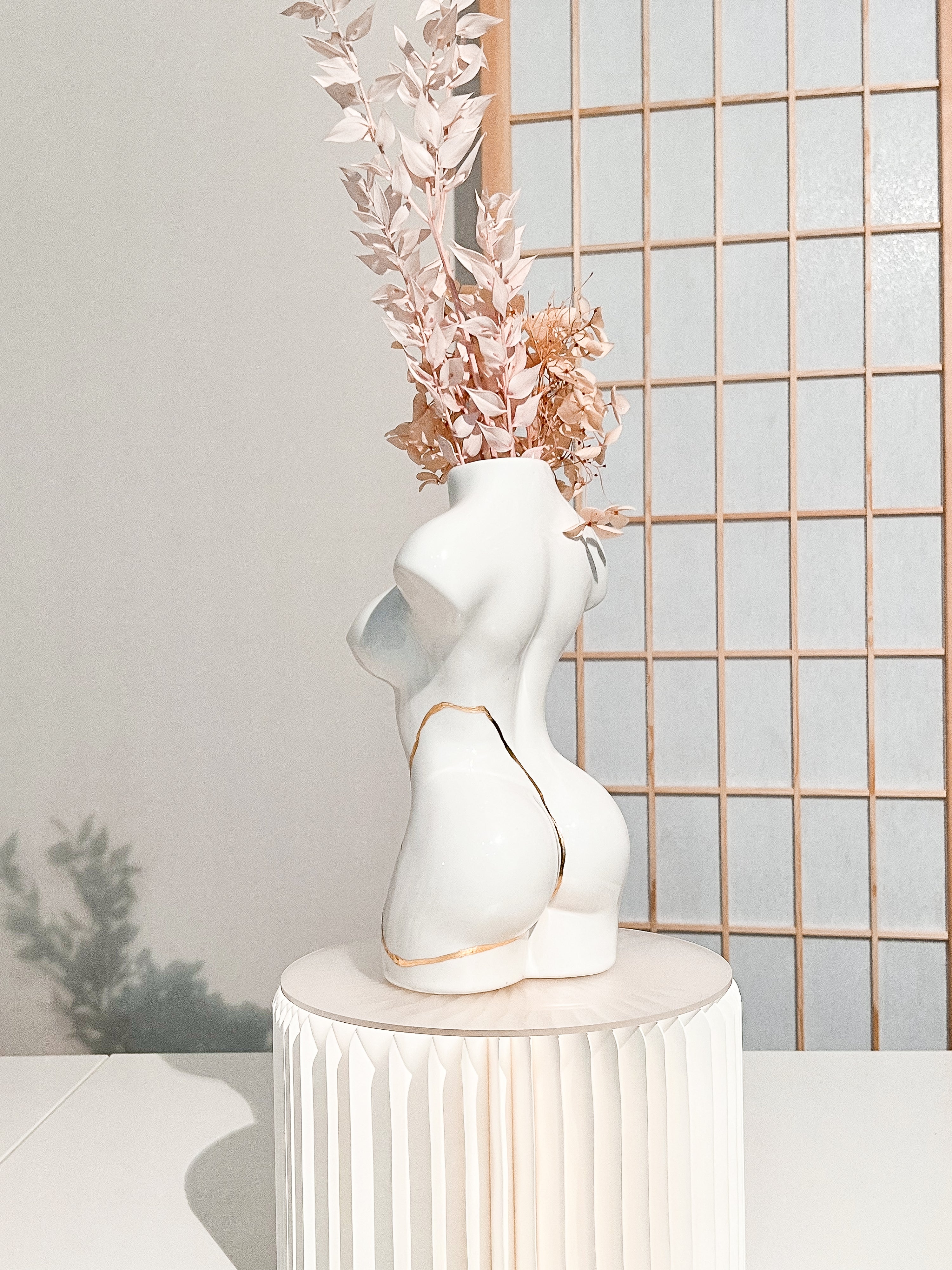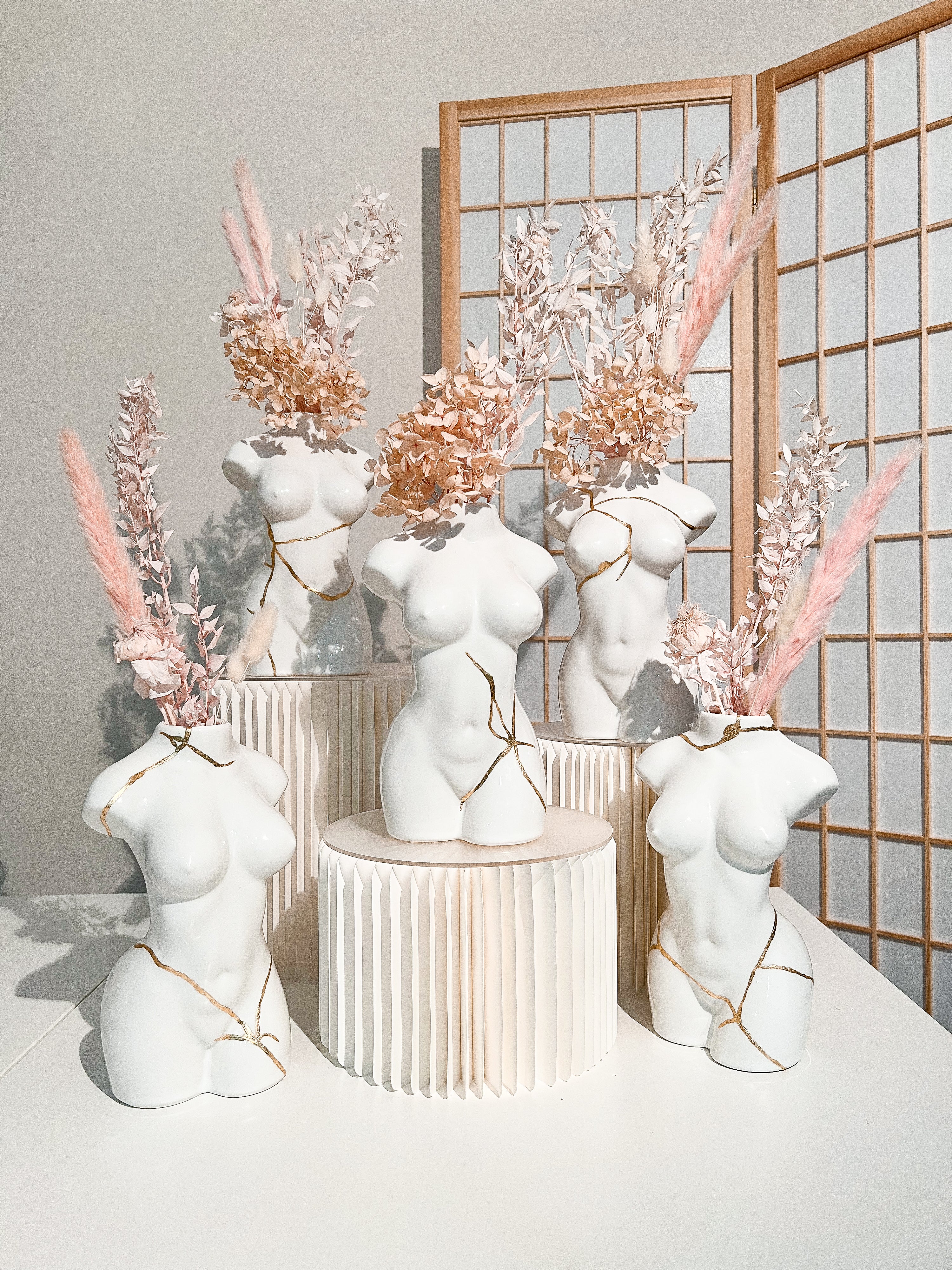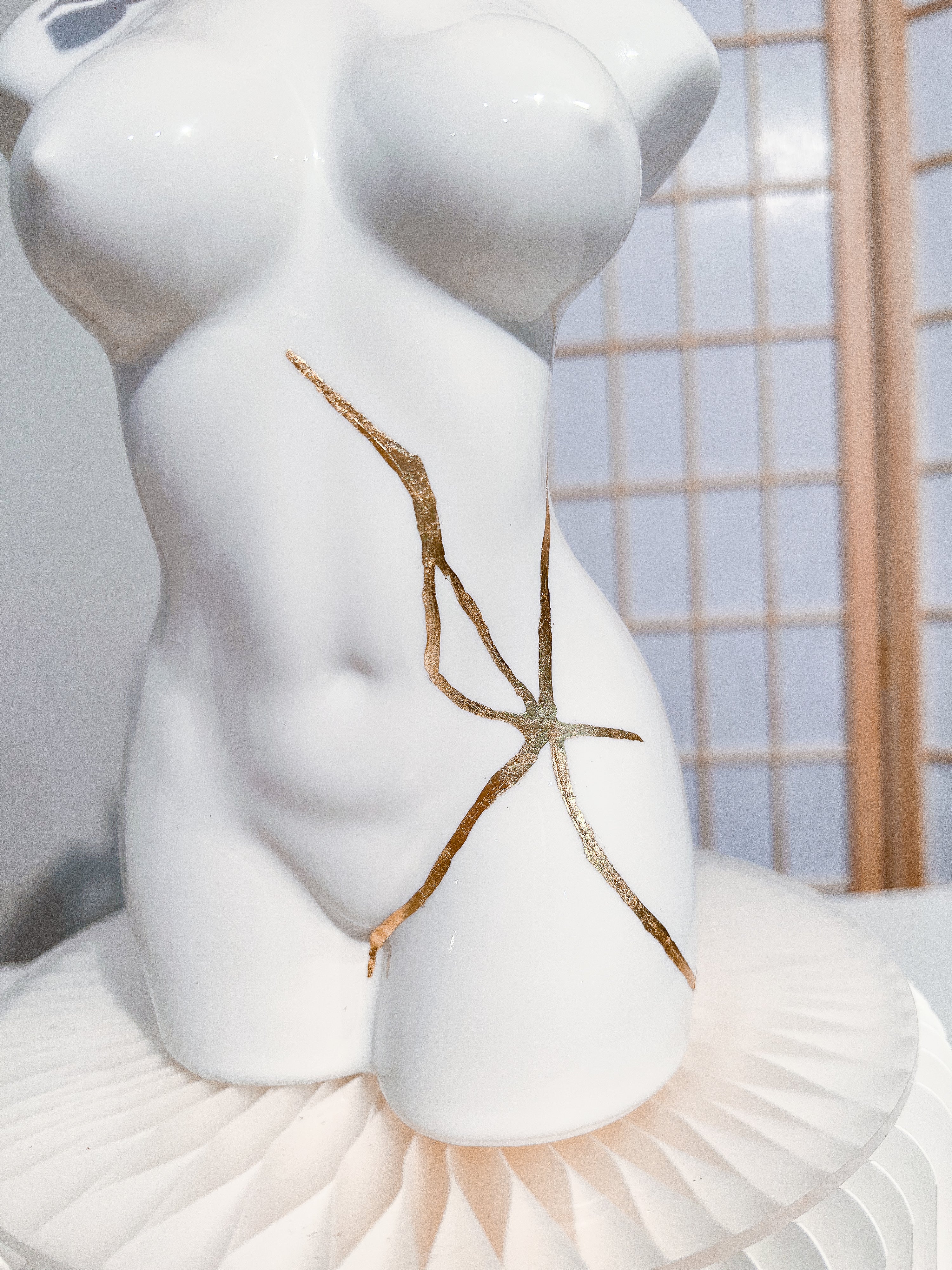 Modern Kintsugi Body Vase with gold foil. A stunning statement piece for your home.
Size

⋒ 24cm x 14cm x 7cm
The gold lines are textured due to the nature of the gold gilding technique (see last image for close up). Therefore, the appearance of tiny gaps indicates the joining points and is not considered a defect.
The gold foil is delicate so handle it with care. Avoid placing it in places with high humidity and moisture to prevent the gold foil from tarnishing / peeling (we have lacquered it with an eco-friendly lacquer to protect it as much as possible). Refrain from scratching the gold foil, handling it with long nails, or placing it near a sharp object. Handle it with clean, dry hands at all times and avoid contact with alcohol or other chemicals
This vase is only suitable for dried blooms. 
Every order comes with a detailed Kintsugi Care card.
This piece is currently showcased at Solis Breast Care & Surgery Centre as part of our collection and will only be dispatched within the first two weeks of November.
–––––––
All the pieces from this collection are mended from our past curated goods that didn't pass our QC, broken and flawed pieces and so on. Some curated goods / flawed pieces are broken and then refined using the Kintsugi method to breathe a new lease of life into them.
–––––––
15% of the gross proceeds will be donated to an international non-profit organisation dedicated to preventing and treating breast cancer. This donation will be vital for advancing cancer prevention, cancer therapy,  tumour biology, metastasis and survivorship research globally.

You will also receive a Breast Self Examination sticker decal in every order from this collection.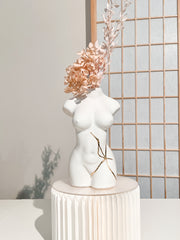 Kintsugi Body Vase No.1