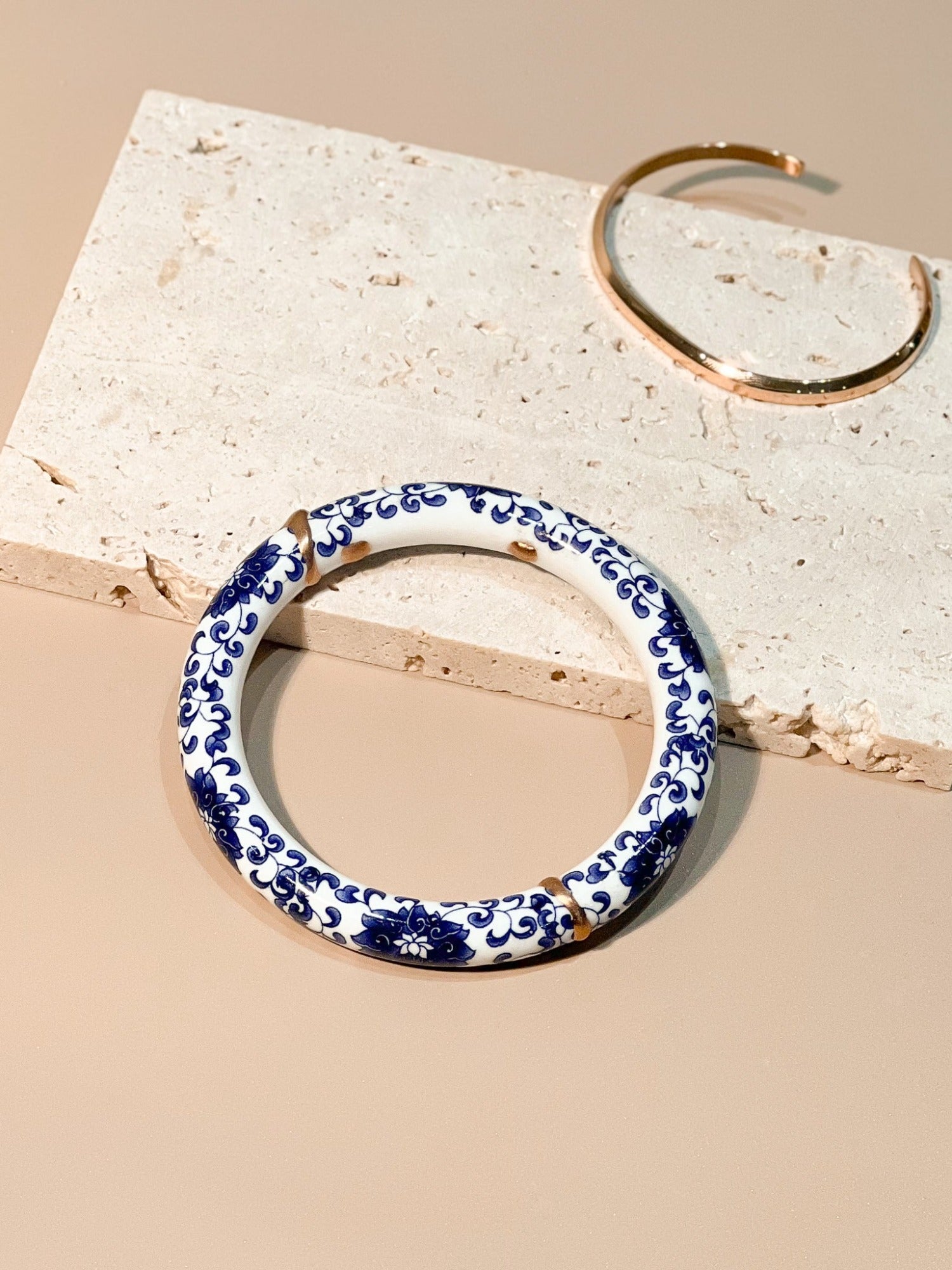 Porcelain Kintsugi Bangle in Gold 01
Beautifully broken, meticulously mended.
Porcelain Bangle mended with Gold glaze.
Size:
Fits 15cm to 16cm wrists
Inner circumference: 18cm
All the pieces are mended from our past curated goods that didn't pass our QC, broken and flawed pieces and so on. Some curated goods / flawed pieces are broken and then refined using the Kintsugi method to breathe a new lease of life into them.

⋒ Keep dry, do not wipe gold glaze with alcohol or other chemicals
Care

⋒ Keep dry, do not wipe gold glaze with alcohol or other chemicals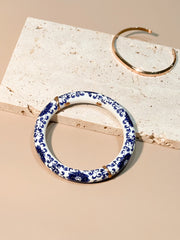 Porcelain Kintsugi Bangle in Gold 01