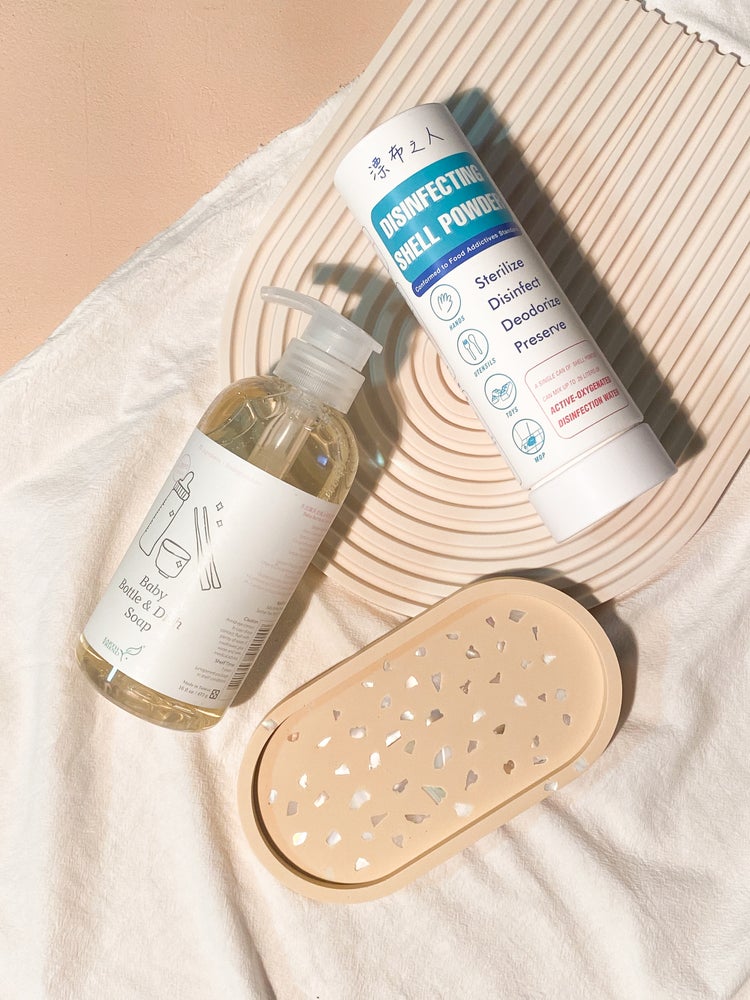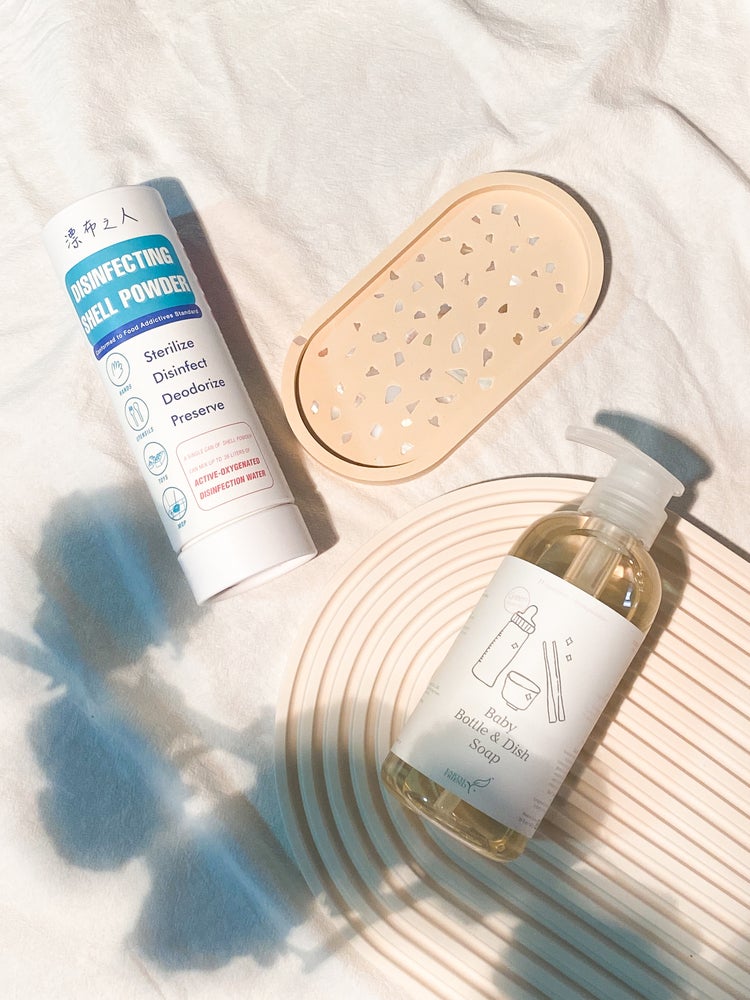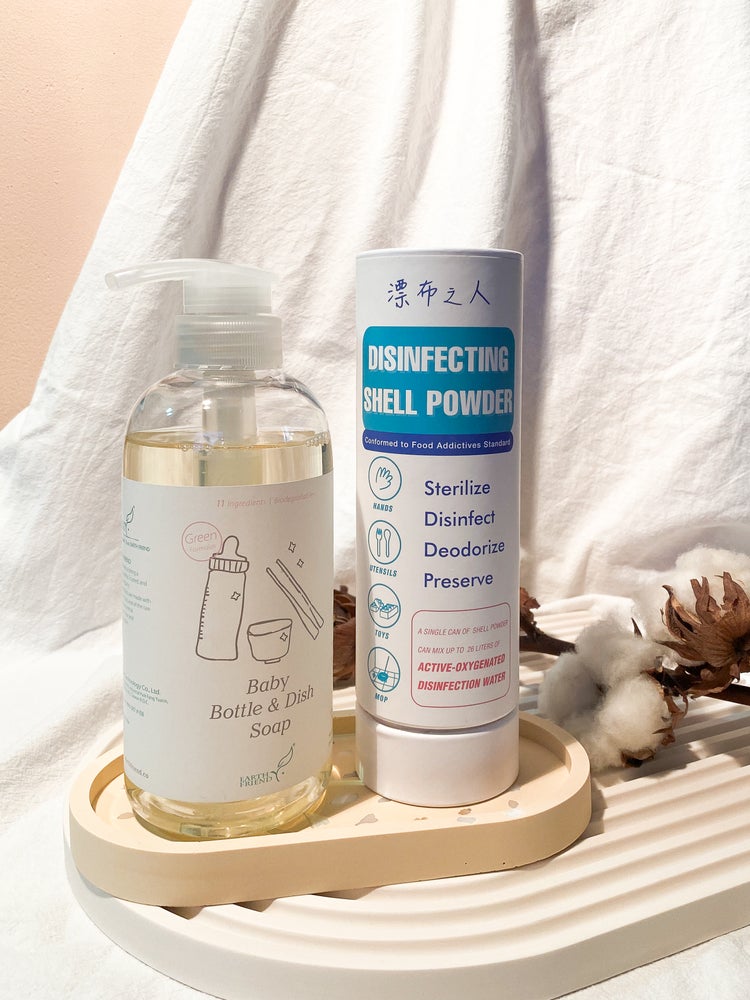 Sparkle Lifestyle Bundle – Kit Out x Gold & Behold
Together with Kit Out, we're excited to launch our Sparkle Lifestyle Bundle which includes: ⋒ Gold & Behold's Sparkle Oblong Tray (worth $35.90) Our classic Sparkle surface design now comes in oblong shape measuring 9.5cm x 18cm which is a perfect fit for any lifestyle products. ⋒ Baby Bottle and Dish Soap (worth $17.90) Plant-based bottle and dish soap that is suitable for cleaning baby bottles, pacifiers, tooth holders, saliva & milk on toys and family dishes. Free of Petrochemicals | No Fluorescent Agents | No Paraben | No NTA & EDTA & APEO and gentle on your hands. Made in Taiwan ⋒ Disinfecting Shell Powder (worth $29.80) An all-natural disinfecting powder made up of non-polluting freshwater cultured shells that do not contain any antibiotics or drugs. Used purposefully for sterilisation, disinfection and cleaning. Made in Taiwan ____________ Material ⋒ Eco-friendly, sustainable & lightweight eco-resin 
⋒ Sealed with food safe beeswax with a citrus scent Care ⋒ Wipe with a damp cloth Notes ⋒ Every piece is carefully mixed, cast, sanded & sealed by hand, making it unique in colour and design ⋒ Air bubbles and small surface irregularities are natural and part of the unique characteristic ⋒ Rest assured that we make the pieces as close to perfection as humanly possible ⋒ If you have selected the 'Made to order' option, do note that the marbling, specks, visibility of specks, colour tones will differ from piece to piece ⋒ Made to order pieces requires a lead time of 2 weeks ⋒ Do email us @ staygold@goldandbehold.co or drop us a DM for commission pieces, bulk orders, customisation or simply just say hi!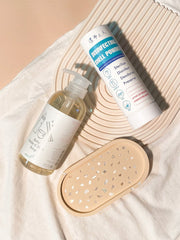 Sparkle Lifestyle Bundle – Kit Out x Gold & Behold