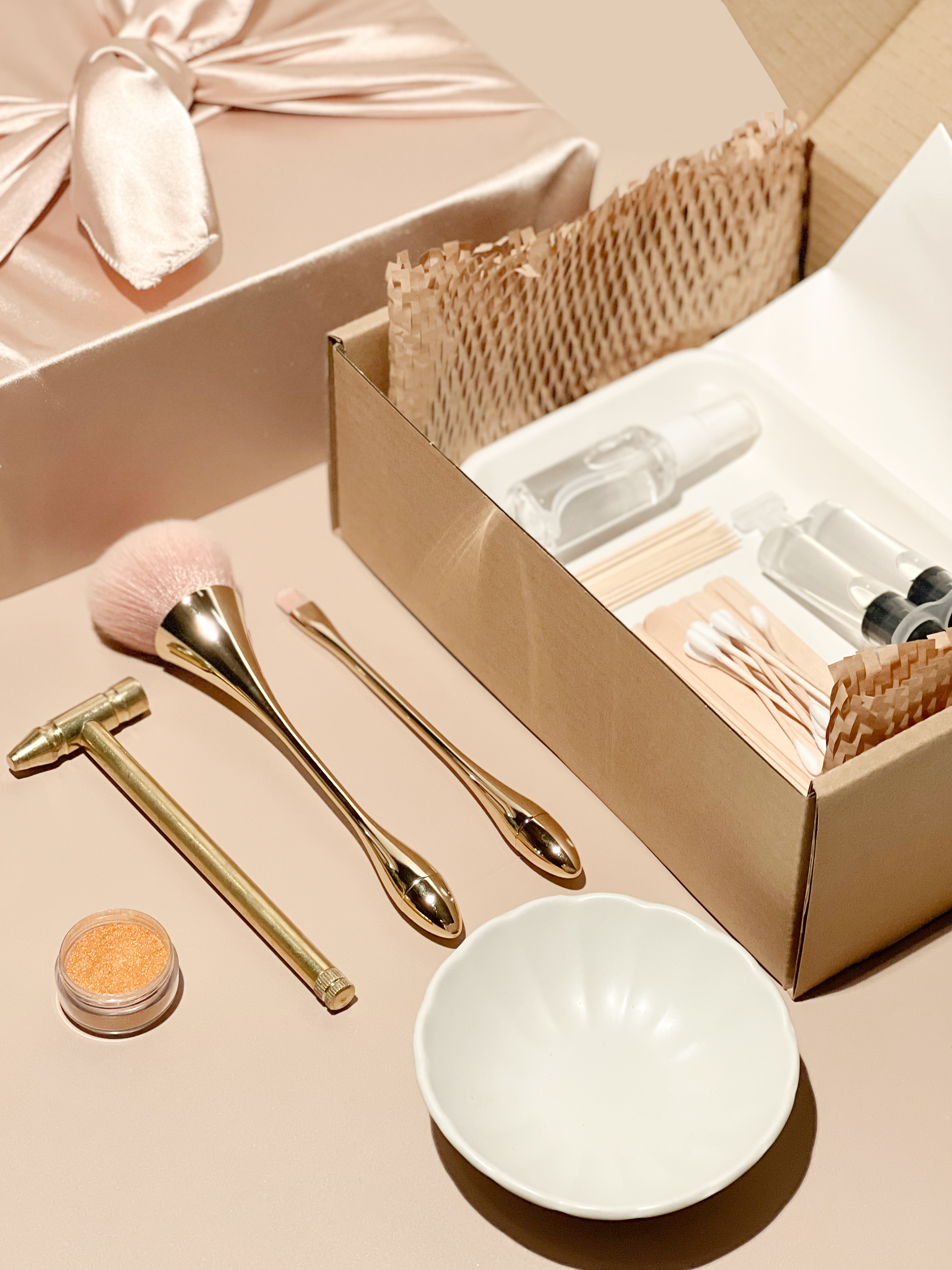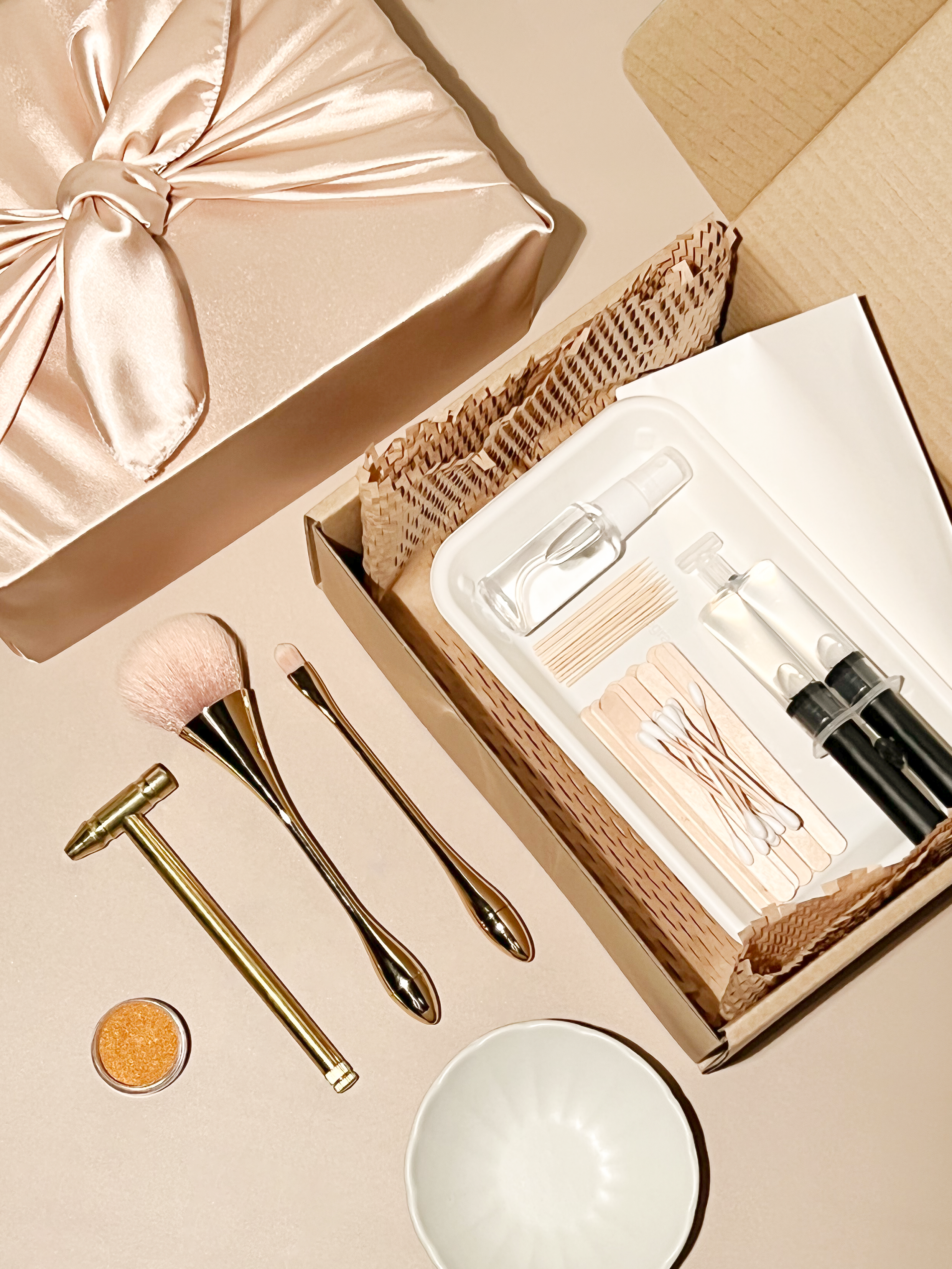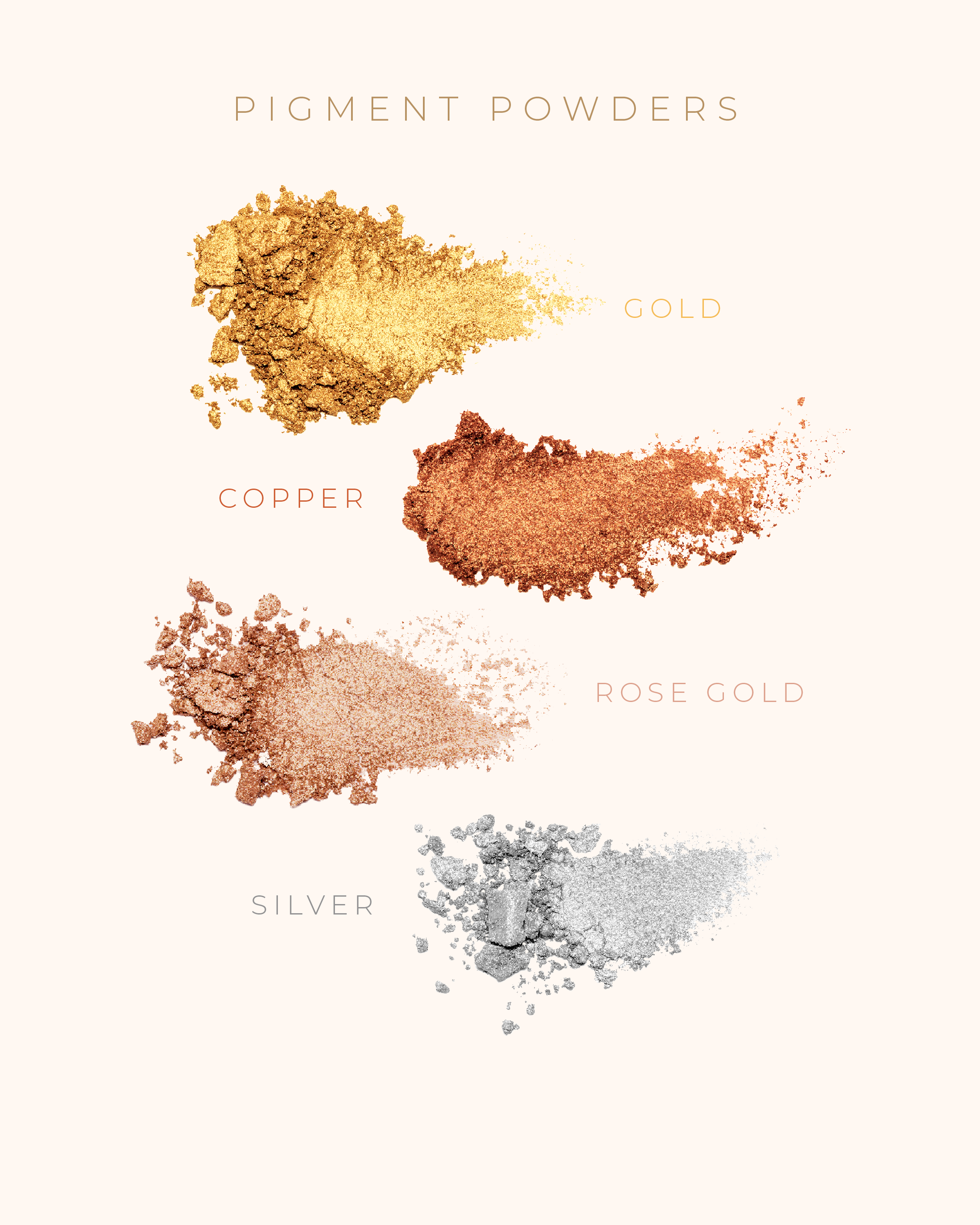 About Our Modern Kintsugi Kit
This Modern Kintsugi Kit is the first of it's kind in Singapore and also the most extensive kit you can find!
We have filled this kit up lovingly with all your Kintsugi essentials, including a slightly imperfect ware to get you started.
You may choose from Gold, Copper, Rose Gold & Silver Pigment Powder that is mixed and blended in our studio –– shimmery pigments that are unlike any other.
You will have private access to our instruction page with Kintsugi tips & tricks as well!
*The private access to our instruction page will be sent to the email that you checkout with. If it's a gift, do note it to us and provide us with the email address of the recipient. 
Feeling nervous about kickstarting your Kintsugi journey? Check out our physical Workshops here.
*You are entitled to 10% off our Kintsugi Kits if you have attended our workshop previously. Please reach out to us if you have yet to receive a discount code / enter your workshop order number in the notes during checkout and we will refund the 10% off accordingly.
In The Kit
⋒ Large Sheet of Coated Paper x 1
⋒ Fabric x 1
⋒ Ceramic Ware x 1
⋒ Hammer x 1
⋒ Epoxy Glue x 1
⋒ Paper Tray x 1
⋒ Stirring Sticks x 10
⋒ Toothpicks x 10
⋒ Cotton Buds x 10
⋒ Gold Pigment Powder x 1 or 3 (Choose during checkout)
⋒ Mini Brush x 1
⋒ Large Brush x 1
⋒ Alcohol in Spray Bottle x 1
⋒ Healing Art of Modern Kintsugi Card
⋒ Private digital access to our Modern Kintsugi instructions sent via email — please reach out to us with your order number as the email subject if you have yet to receive it after receiving your Kintsugi Kit
*Tools, materials and packaging will differ from the product photo depending on availability. Fret not, the items will be replaced with a similar item with the same functionality and price point. 
FAQs
1. Do you break the pieces on purpose? If you do, is it still Kintsugi?
We understand that traditional Kintsugi fixes pottery that has broken unintentionally. We believe in crafting an experiential workshop that provides self-discovery and reflection. In this workshop, the process of breaking an object is a symbolic representation of life's adversity, making it an essential part of the workshop.
2. What are the materials used?
As an upcycling effort, you will be using beautifully curated pieces with slight manufacturing defects. You will also get exclusive access to an array of gold powders that are hand mixed–– something you will not find anywhere else! Every part of the workshop is designed and executed with great thought and considerations.
3. End Product
These pieces can be used as accessories, trinket dishes, brush/pen holders or decorative art. Due to the adhesive solution and pigments used, these restored pieces are not food safe. Please do not microwave, bake or put the pieces in the dishwasher.
Read our FAQs in more details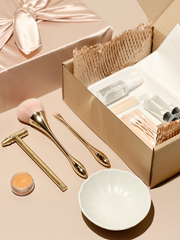 Modern Kintsugi Kit