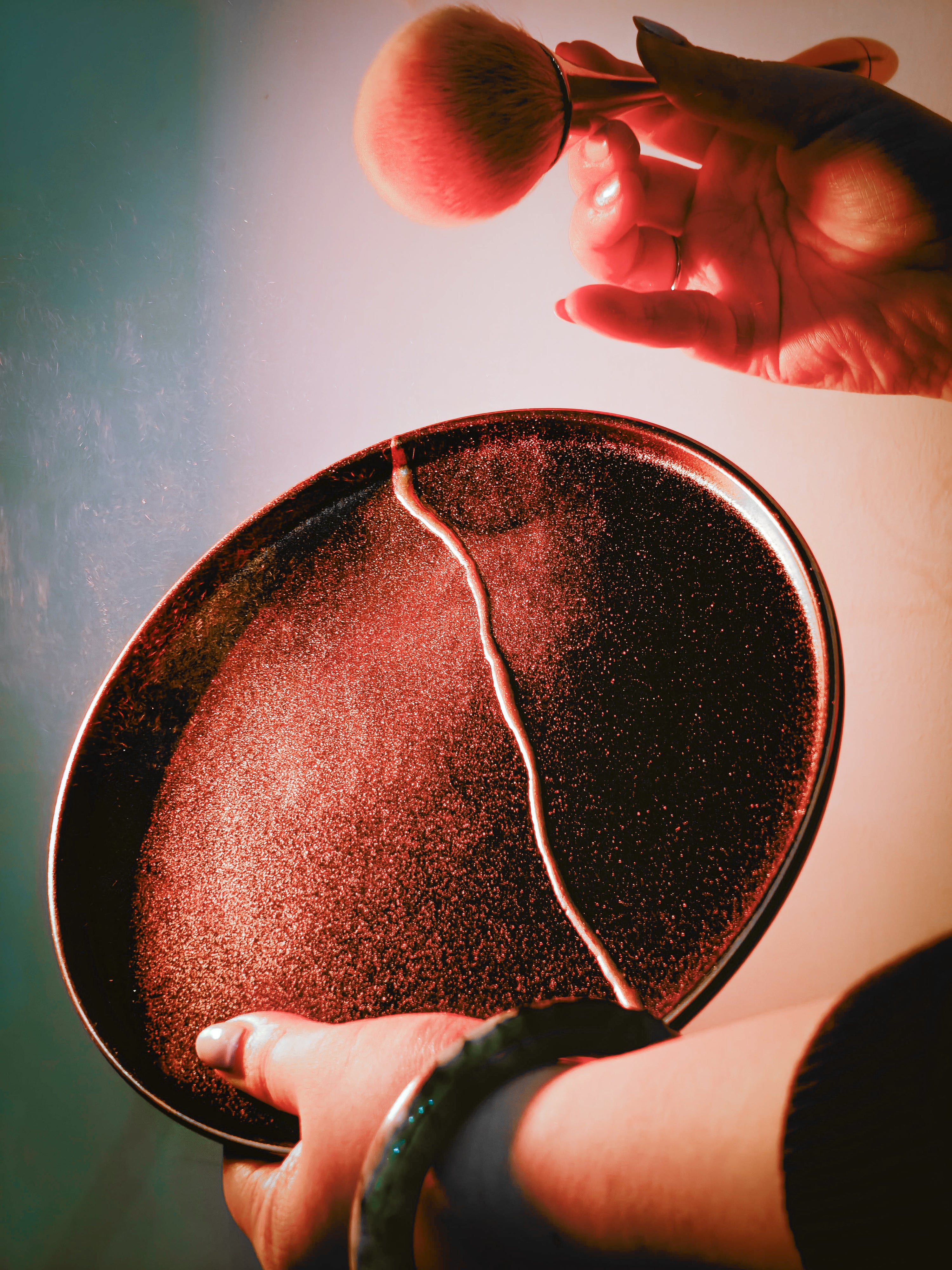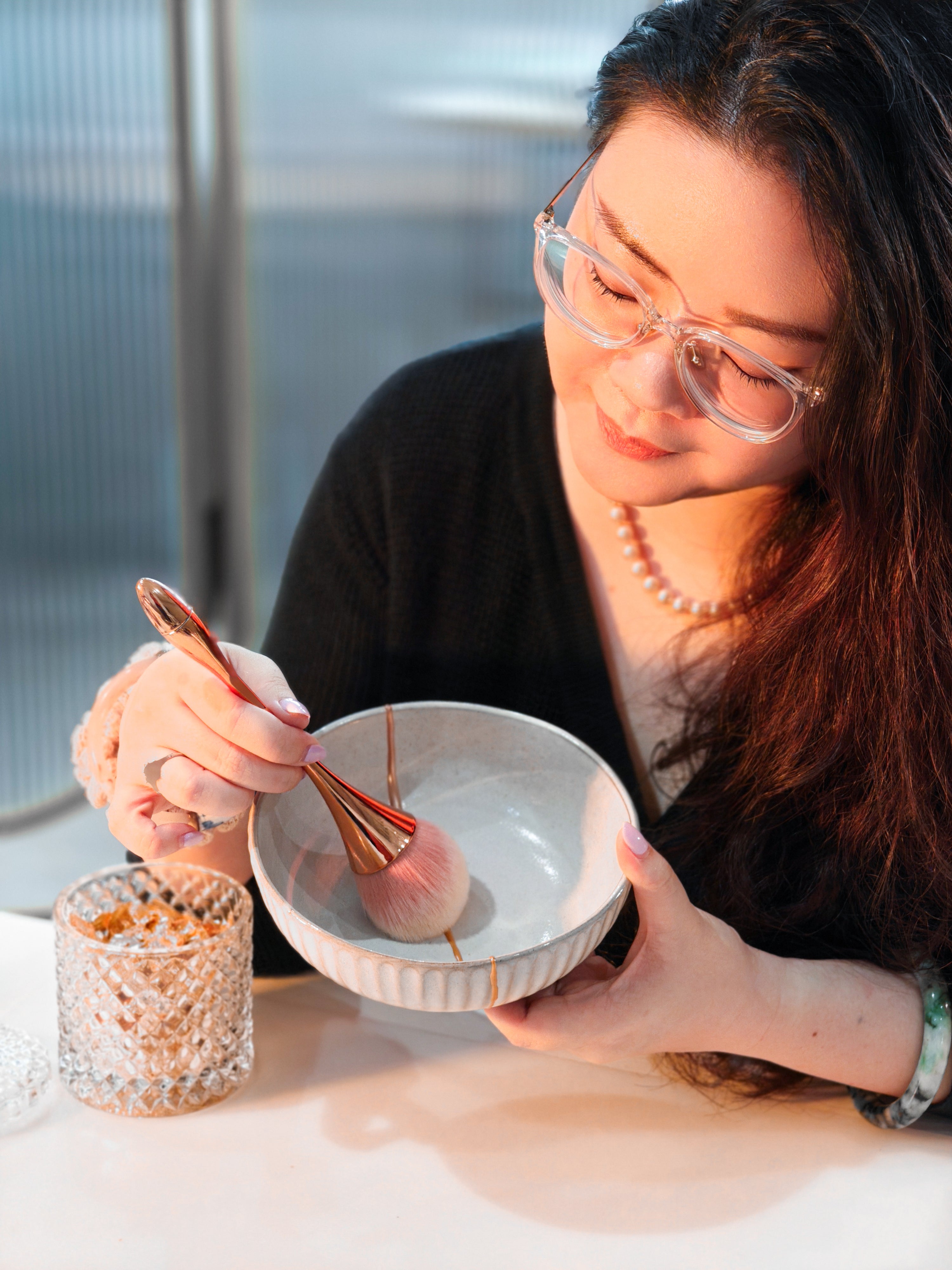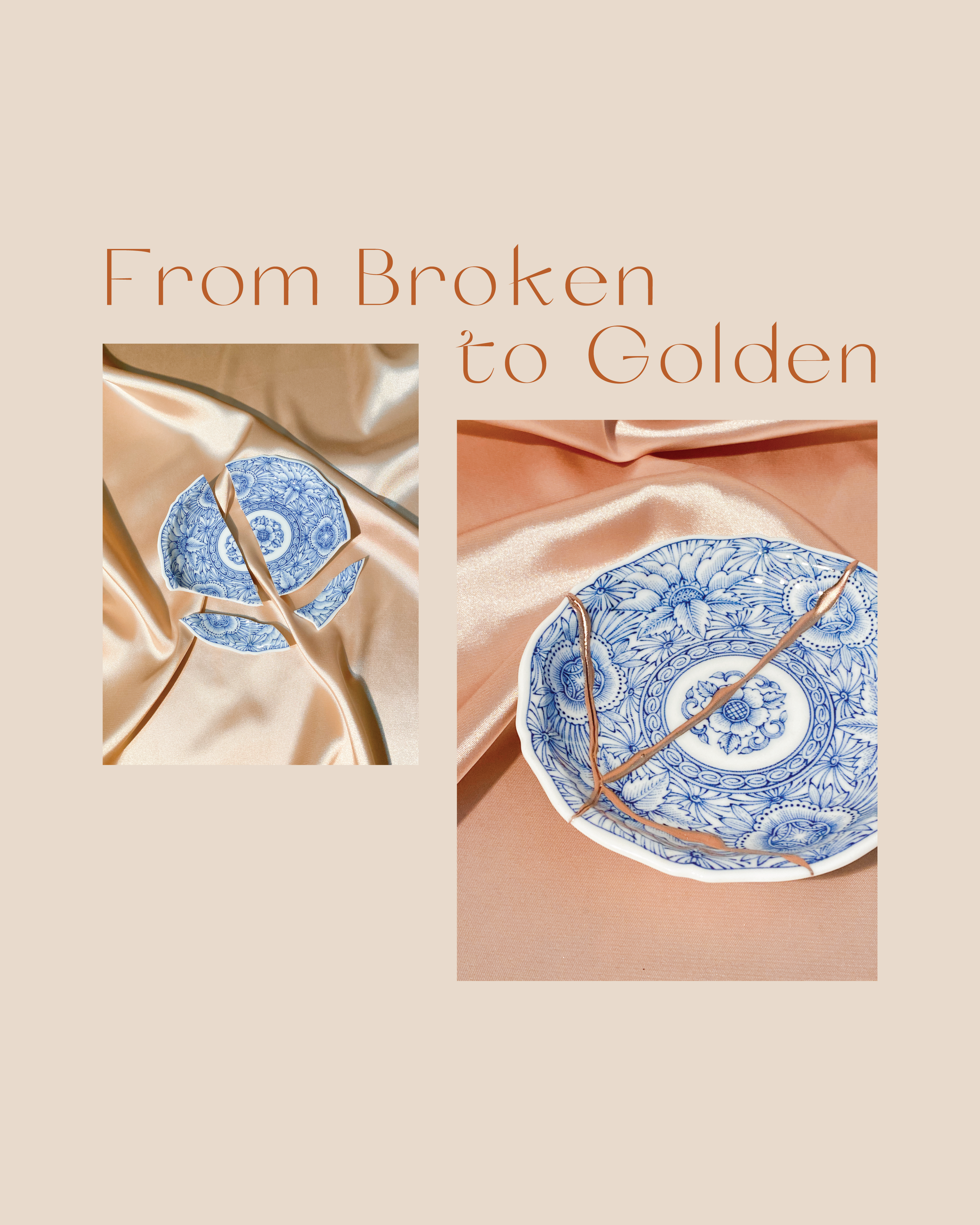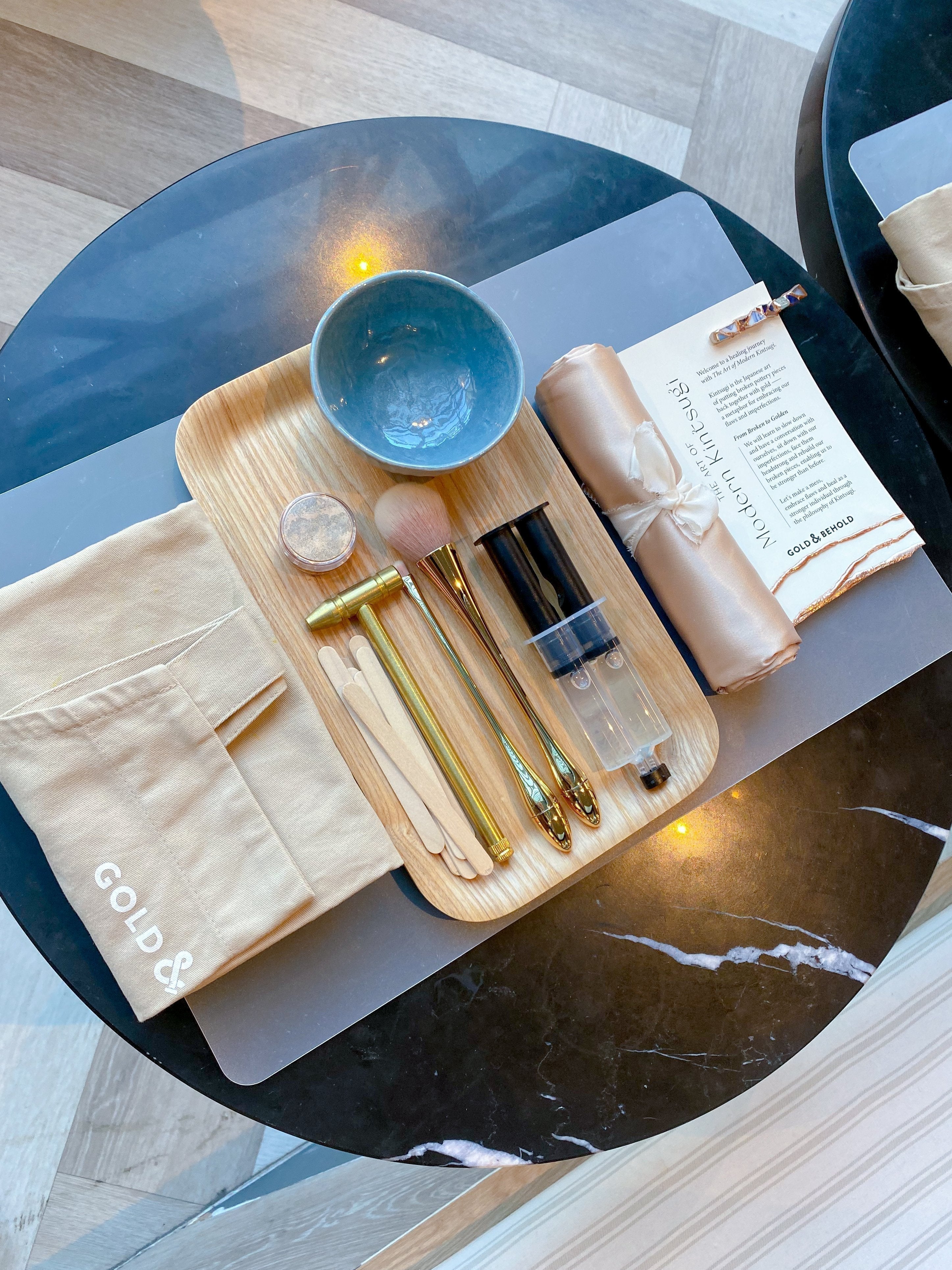 [1 on 1 Coaching x Kintsugi Workshop] Your Golden Hour Coaching x The Healing Art of Modern Kintsugi
$181.67
Regular price
$300.40
Venue
Stay Gold Studio by Gold & Behold
Hillview Building (Blue building on the right, opposite Hillview Warehouse)
48 Hillview Terrace #05-02A
Singapore 669269
Co-exist Coffee Co | Rooftop Coffee Studio
Is just above us at Level 8!
______
In this exclusive, one-of-a-kind coaching x Modern Kintsugi workshop session, we will deep dive on the most important topic in the world – YOU!

Be greeted by Winnie's warm, encouraging and bubbly presence!

As a certified Resilience Coach and Modern Kintsugi artist, I am hyper-focused on creating 'aha' moments that feels like sun rays breaking through dark clouds.

Here's How It Works
✨ Your Golden Hour Coaching | 1 hour (In-person)
✨ The Healing Art of Modern Kintsugi Workshop | 2 hours (In-person)

Bonuses After the Session
✨Your Golden Hour Check-in | 30 mins, 2 weeks to 3 months after the 1st coaching call
✨Your Golden Hour Dashboard with all the self-development goodies!
 

More About Your Golden Hour Coaching
Being diagnosed with depression in 2017 at age 23 and suffering from a depression & anxiety relapse in 2021 made Winnie realise the importance of mental wellness, personal alignment to one's soul purpose and having resilience.

It hasn't been an easy journey for Winnie but after years of personal development work, therapy and life coaching, Winnie is ready to take on the world with a brand new perspective: 'We are not broken, we are boundless.' 

Winnie is here to gently nudge you into personal alignment, help you get unstucked and guide you to make decisions with ease. Come as you are, it's a safe space to talk about our struggles, adversities, imperfections, warts and all.
 
An Overview of The Healing Art of Modern Kintsugi Workshop
In The Healing Art of Modern Kintsugi workshop, you'll embark on a 2-hour journey of self-discovery. Inspired by the philosophy of Kintsugi, you'll learn to embrace imperfections, face them headstrong, and rebuild broken pieces to become stronger.
Breaking objects symbolises life's challenges, and you'll create something more beautiful through resilience. Led by founder Winnie's admiration for Kintsugi, this workshop offers a transformative experience of healing and growth.
Materials
All crafting materials are provided, so just bring yourself and an open mind!
⋒ 1x piece of slightly imperfect ware to craft with
⋒ Modern Kintsugi tools and materials
⋒ A selection of gold, rose gold, copper and silver pigments that are hand mixed by us – something you will not find anywhere else!
Highlights
⋒ Learn from Singapore's First Modern Kintsugi Artist
⋒ Featured on Straits Times, Zaobao and more!
⋒ A workshop for healing, mental wellness and upcycling
⋒ Exclusive 10% off storewide for both online & physical retail purchases during the day of your workshop!
⋒ Understand the Japanese philosophy of Kintsugi
⋒ Put broken pottery back together with gold!
⋒ A selection of gold, rose gold, copper and silver pigments that are hand mixed by us – something you will not find anywhere else!
⋒ Great for team-building, couples and large groups
⋒ A unique take on upcycling
⋒ Our workshops are limited to 12 pax per session to provide you with undivided attention
⋒ Co-exist Coffee Co | Rooftop Coffee Studio 
Is just above us at Level 8!
Additional Wares
*Additionally, you may bring along 1 of your broken ware as long as it is 15cm(W) x 15cm(L) x 5cm(H) or smaller, broken into less than 5 pieces. We have to limit the size and the number of broken pieces in the essence of time.
Additional Time
*If you need more time for Modern Kintsugi pieces, additional extensions are available at $8 per 30mins and $15 per hour, subject to availability.
Punctuality 
⋒ We kindly ask that you let us know if you will be late for the workshop experience. To respect everyone's time, we will begin promptly or as soon as half of the guests have arrived. Please note that if you are more than 30 minutes late, Gold & Behold reserves the right to cancel your workshop without refund as it may disrupt the flow of the workshop
End Product & Food Safety
These pieces can be used as accessories, trinket dishes, brush/pen holders or decorative art. Due to the adhesive solution and pigments used, these restored pieces are not food safe. Please do not microwave, bake or put the pieces in the dishwasher. 
Terms & Conditions
⋒ Cancellations or rescheduling are strictly not allowed, and no refunds will be given
⋒ We understand that changes do happen. In the instance where you couldn't make it to our workshop, you may get a friend to attend the session (Do inform at staygold@goldandbehold.co about the change at least 3 days before workshop commencement)
Recording Notice
By attending this event, you agree to be photographed and/or filmed and give permission to use your likeness in promotional and/or marketing materials. Do let us know if you are uncomfortable with it. We will fully respect your privacy and note it on our attendance list and to our staffs ;)
Read our FAQs in more details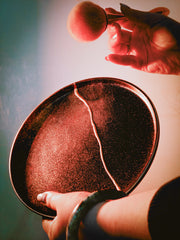 [1 on 1 Coaching x Kintsugi Workshop] Your Golden Hour Coaching x The Healing Art of Modern Kintsugi

$181.67

Regular price

$300.40