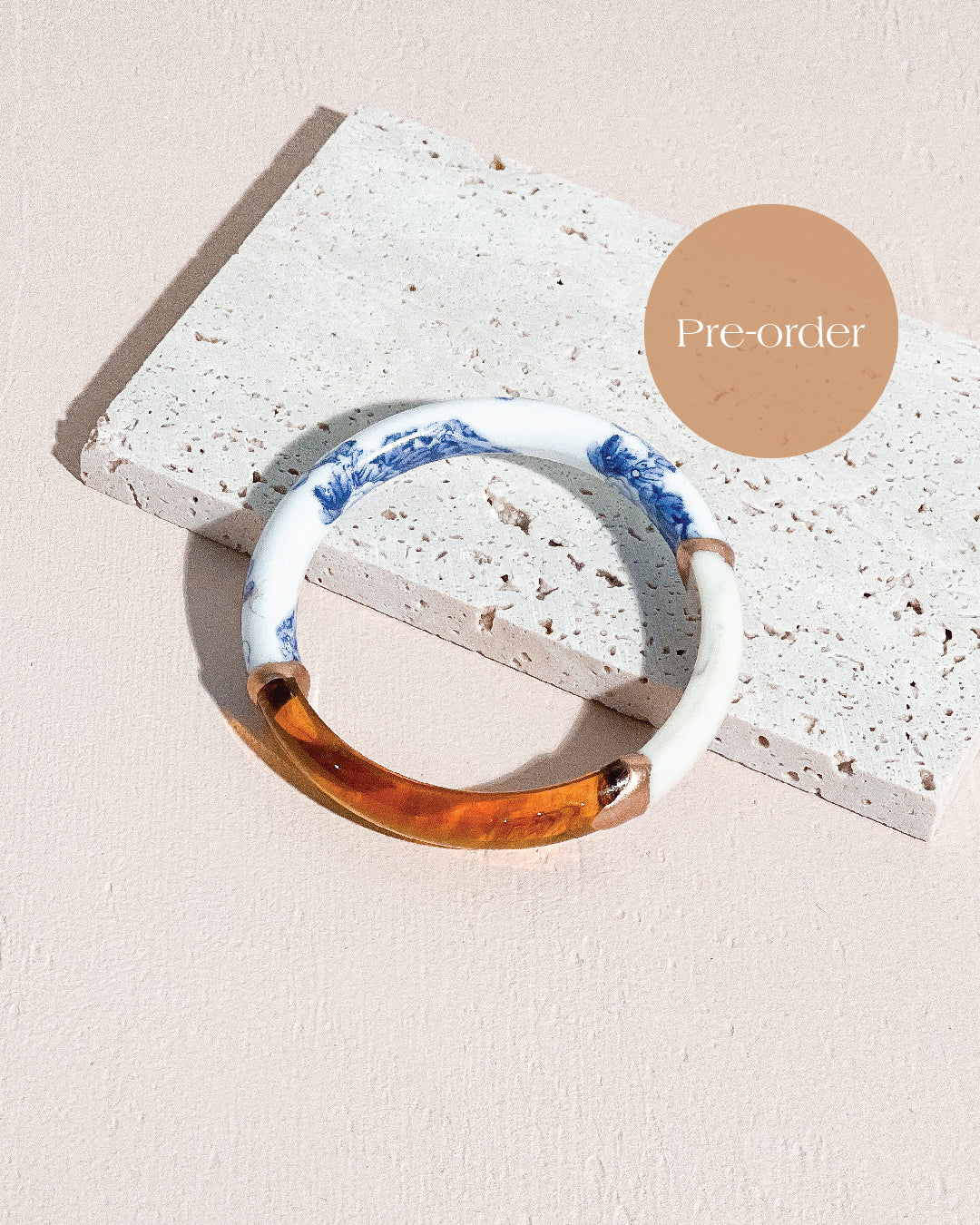 Beautifully broken, meticulously mended.
Been eyeing our Kintsugi Bangles and want to snag one? Our ever-popular, always-sold-out Kintsugi Bangles are now available for pre-order and you will receive it just in time for Christmas!
Photos in the listing are for reference only. These pieces are made to order, thus the colour and proportion of the bangle segments will differ.
'I will try my bestest to replicate as closely to the design as pictured! Do understand the these are handmade with defective bangles so little details will differ ;)' – Winnie, Founder & CFO (Chief Fixing Officer) of Gold & Behold
*Limited slots available as slots are calculated from the existing stock of defective materials we have on hand

Pre-order ends on 8 July, 2023, receive it by end July / 1st week of August.
Material
Porcelain x Resin
Size
Fits 15cm to 16cm wrists
Inner circumference: 18cm
TIP: These comes in standard sizes as they are all made from defective bangles. You can purchase our 'Stay Gold' Dainty Bracelet and Freshwater Pearl Bracelet to complement and support your Kintsugi Bangle if you are afraid that it might slip off.
*The design and tone of the Blue & White porcelain will differ from pieces to pieces as they are made from broken / defective bangles
*As these are manually mended, please do not put too much pressure when handling


Generic Care
⋒ Avoid contact with water, alcohol or other chemicals
⋒ Do not scrape or apply direct heat to the gold glaze
⋒ A detailed Kintsugi Care Card will be provided with your order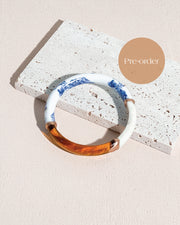 Kintsugi Bangle 07