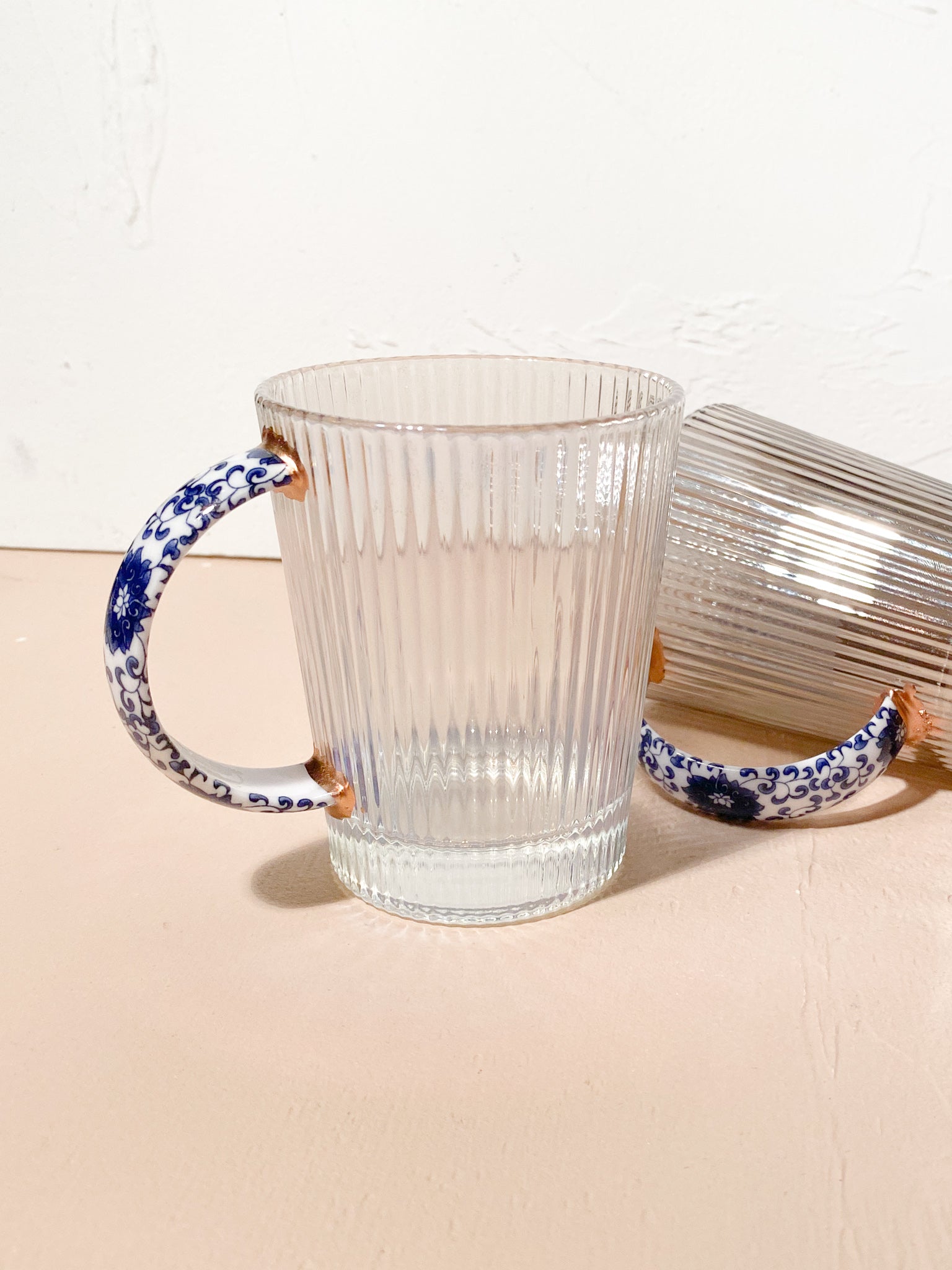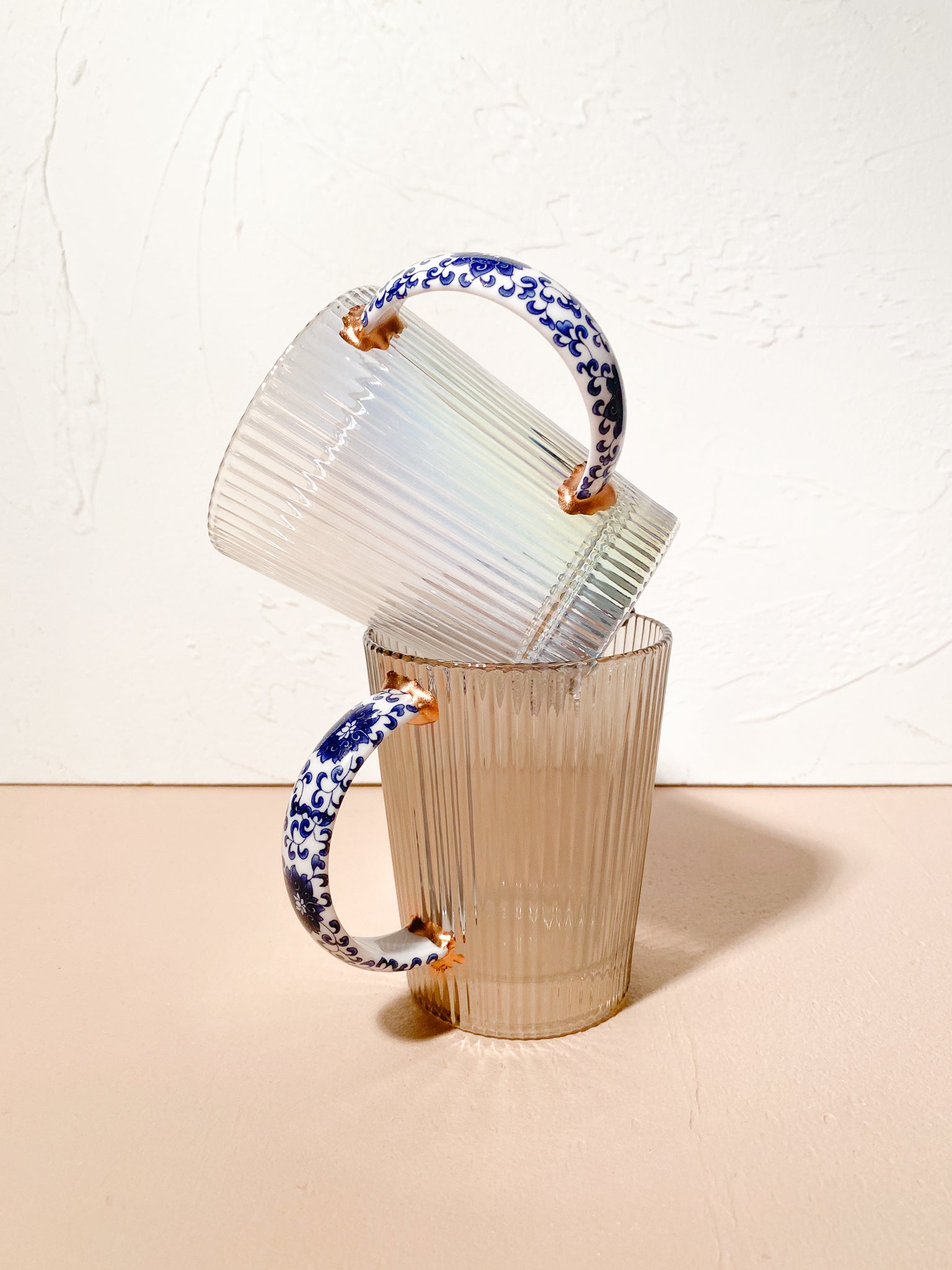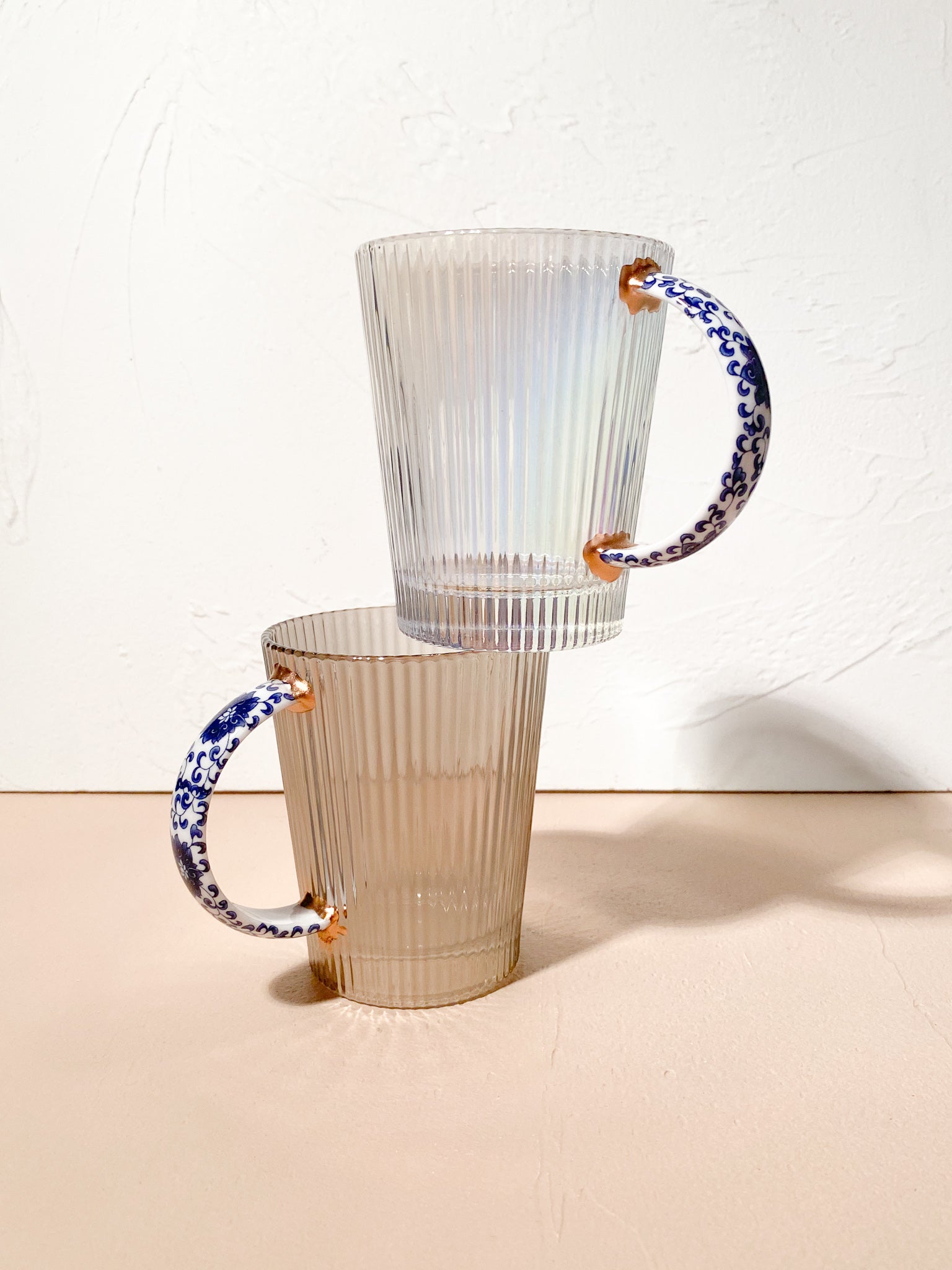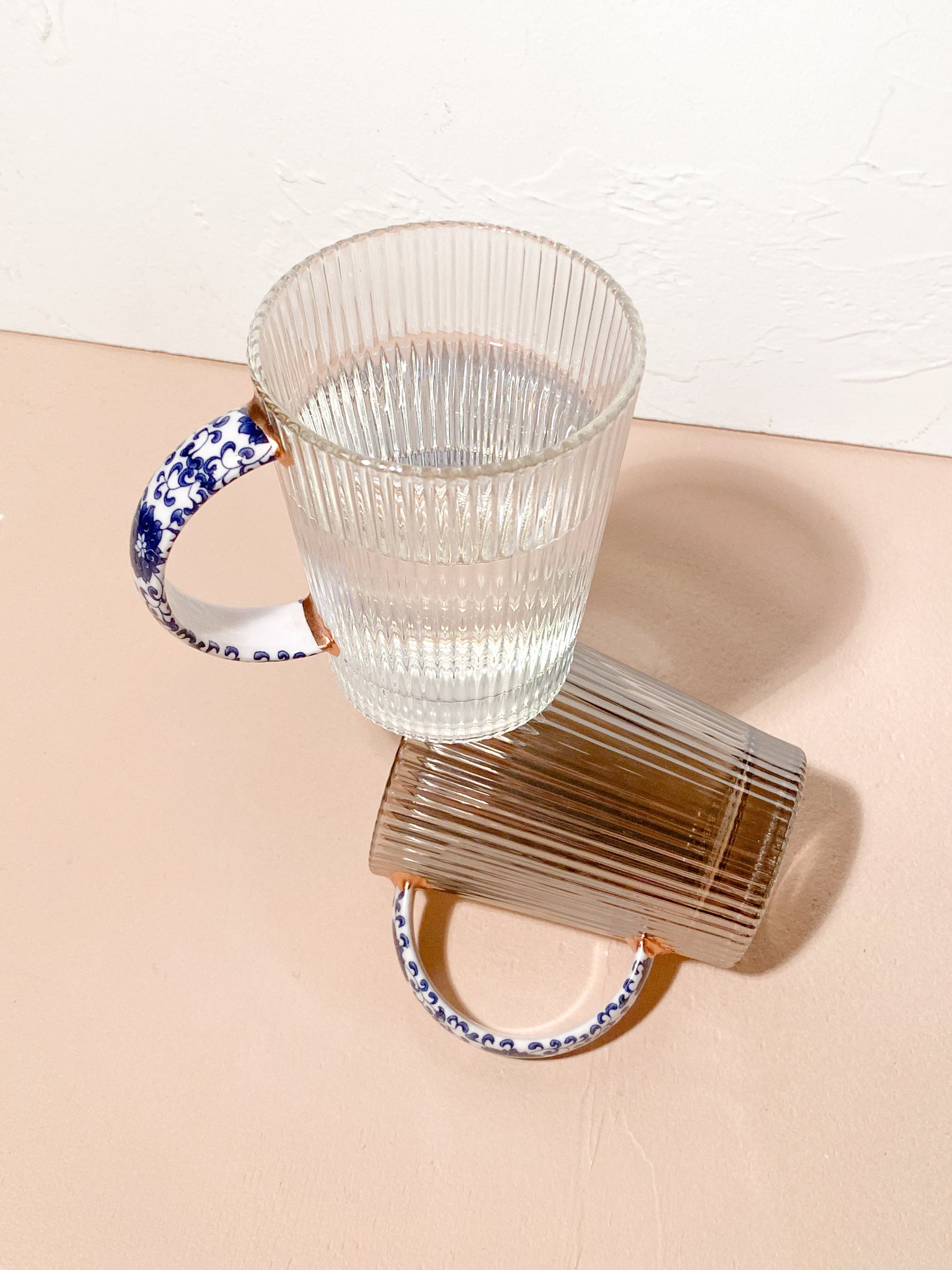 Kintsugi Glass in Iridescent
Where tradition meets modernity.

The handle is made from broken / defective porcelain bangles to add functionality to rejected bangles.

These drinking glasses are food safe!

*This is a generic listing, actual product will vary in design as this is handmade
*The design and tone of the Blue & White porcelain handle will differ from pieces to pieces as they are made from broken / defective bangles
*As these are manually mended, please do not put too much pressure on the handle. Always hold the base of the glass when handling :)
*Pre-order slots are calculated from the existing stock of defective materials we have on hand
Pre-order ends on 8 July, 2023, receive it by end July / 1st week of August.
Size
⋒ 9.5cm(h) x 8cm (diameter of mug)
⋒ 9.5cm(h) x 11.5cm (diameter of mug + handle)
Generic Care
⋒ Avoid contact with water, alcohol or other chemicals
⋒ Do not scrape or apply direct heat to the gold glaze
⋒ A detailed Kintsugi Care Card will be provided with your order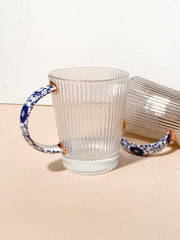 Kintsugi Glass in Iridescent